Quick Goat Milk Chocolate Overnight Oats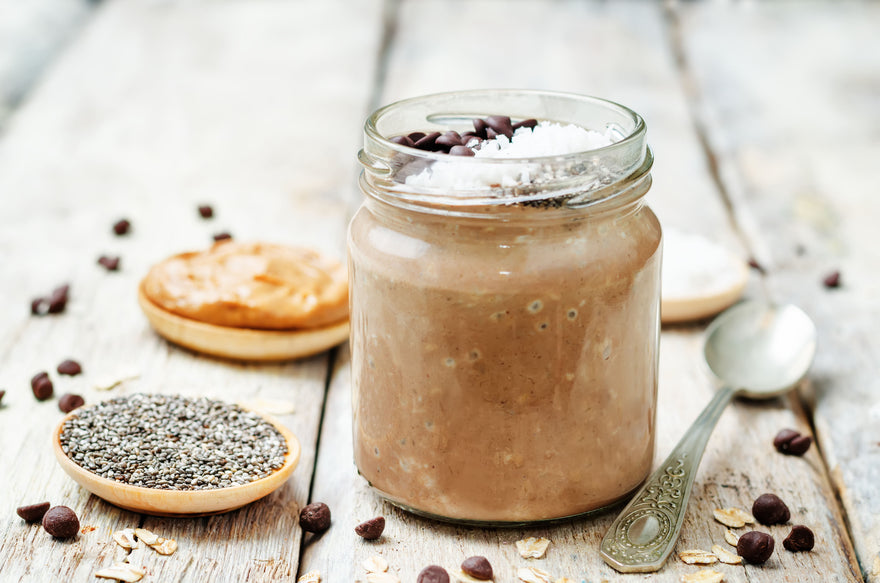 Give these fiber-packed, overnight oats a try with your kids! They're quick, convenient, and gentle on the tummy thanks to Kabrita Junior's naturally easy to digest A2 milk. Plus, the added pre and probiotics support a healthy gut. Get the topping party started with sprinkles, chocolate chips, or their fruit of choice!
Ingredients
1 mashed banana
8 fl oz of prepared Junior Nutrition
1/2 cup rolled oats
1 tbsp chia seeds
1 tsp maple syrup
1 1/2 tsp cocoa powder
Toppings of choice
How To Make Chocolate Overnight Oats:
Prepare 8 fl oz of Kabrita Goat Milk-Based Junior Nutrition as per instructions on the tin.
Mash 1 banana in a large bowl.
Add the oats, chia seeds, maple syrup, cocoa powder and prepared Junior Nutrition.
Mix until well-combined.
Transfer into a jar or container, and store in the fridge overnight.
In the morning, top with fruits and toppings of your choice. Enjoy!