Kabrita Goat Milk Formula helped ease Mavvin's Silent Reflux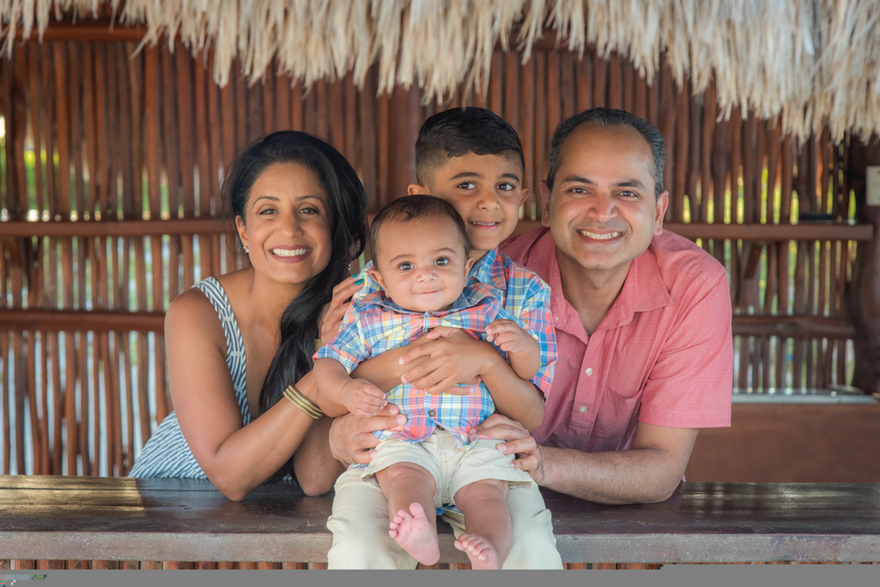 Every parent's feeding experience is as unique as their baby. While the journey may be easy for some, others may struggle. Real Parent Story is a series on our blog where we ask real parents to share their feeding stories. Whether you're expecting or already have little one, we hope these stories can offer you insight into what worked (or didn't work) for parents just like you.
Today, we will be sharing Sonul's story
How did you first hear of Kabrita?
I first heard about Kabrita in a 'Silent Reflux' Facebook group. A few moms mentioned their babies were thriving on goat milk formula.
Why did your family have a need for goat milk formula?
My son has CMPI & silent reflux. The combination is heartbreaking. We wanted a formula that was wholesome and actual food instead of full of corn syrup. Mavvin would get horrendous pain when drinking cow milk. He would scream out in pain. With goat milk - he tolerates it so well and no more pain from the cow protein. Kabrita is made from actual food - goats milk which has similar attributes of breastmilk. Goats milk is so healthy!
Did the 'European quality' element have an influence on your decision to try Kabrita?
Yes! European standards are on a completely different level than America standards for formula. I am so beyond impressed with how wholesome Kabrita is!
How did Mavvin take to Kabrita?
He drank the whole bottle the first time and we have not looked back! He finally was happy to eat and continues to love his milk! We had tried hypoallergenic formulas which are full of chemicals and taste horrendous. We did monitor for weeks that he would not be intolerant, and he is not!
What do you think of Kabrita's flavor?
I think the flavor is beyond fantastic! Probably the best tasting formula I've ever had in my home!
What is your favorite thing about Kabrita Goat Milk Toddler Formula?
The wholesomeness is my favorite thing about Kabrita! That it meets infant formula standards, that is made from nutritious goat's milk from grass-fed goats, that it's packed with everything we need and my CMPI son digests it well and is happy!
Is there anything else you'd like to add or share?
Kabrita has changed our lives! I thought my son would have to drink amino acid-based formula before trying Kabrita! My son almost stopped eating with the other formulas and with Kabrita he is thriving! As soon as my son was diagnosed with a cow milk sensitivity- both my moms asked if we could try goat's milk! I'm so happy we finally did! Our entire family is so relieved and grateful!
---
Kabrita USA Real Parent Story Series is for information purposes only. It's not meant to treat, cure, or diagnose any health issues. Before making any feeding changes, it is recommended that you speak with your healthcare professional. Kabrita Goat Milk Toddler Formula is designed to maintain the natural comfort of little ones during feeding transitions, such as weaning, supplementing, or changing formulas due to minor issues associated with cow milk sensitivity*.

Are you curious to see if Kabrita Goat Milk Formula & Foods may be right for your family? Check out our free trial kit today!
*Not suitable for cow milk protein allergy