Easy Spinach, Pepper & Goat Cheese Egg Bites with Kabrita Junior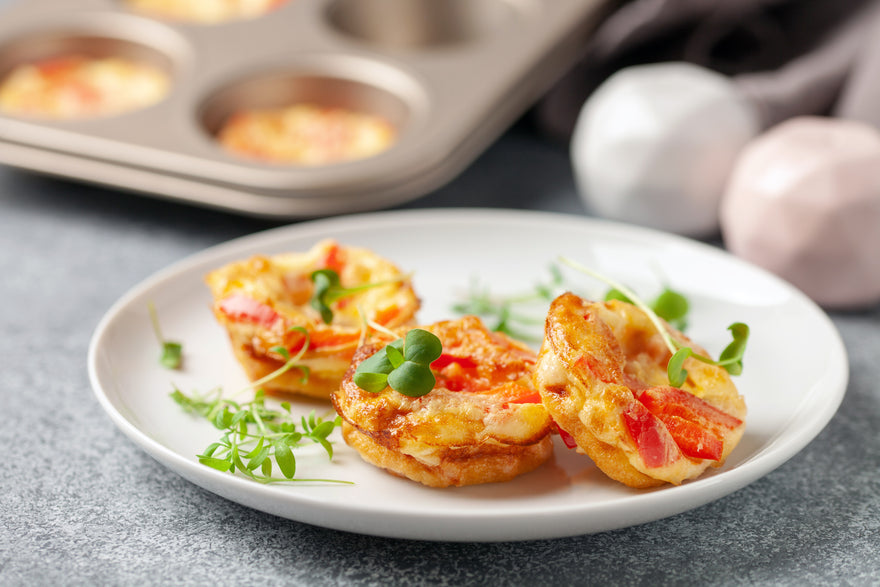 Try out these protein-packed mini egg bites for breakfast, lunch or on-the-go! This savory snack features twice as much goat goodness (featuring Kabrita Goat Milk Junior Nutrition and goat cheese!) An excellent option for children with a cow milk sensitivity.
Ingredients
How To Make Spinach, Pepper & Goat Cheese Egg Bites:
Preheat oven to 350 F.
Mix 8oz of Kabrita Goat Milk Based Junior Nutrition according to the instructions on tin, then combine with 5 large eggs.
Generously spray bottom of mini or regular muffin pan with cooking spray. A silicone muffin pan makes it easier to remove.
Spoon filling into bottom of each muffin cup.
Pour egg mixture over vegetable filling, filling up to ¾ of each cup.
Top with crumbled goat cheese.
Bake in oven for 20 to 25 minutes – check at 20 minutes to see if set (if using a mini muffin tin reduce time to 16-18 minutes).
Remove and let cool for at least 10 minutes.
Run a butter knife around the sides of the muffin cup to easily remove. Serve warm or store in refrigerator for up to 3 days or freeze for up to 1 month!
Makes approximately 12 regular size or 24 mini bites.