BIPOC Parenting Series: Tiffany and Chad's Story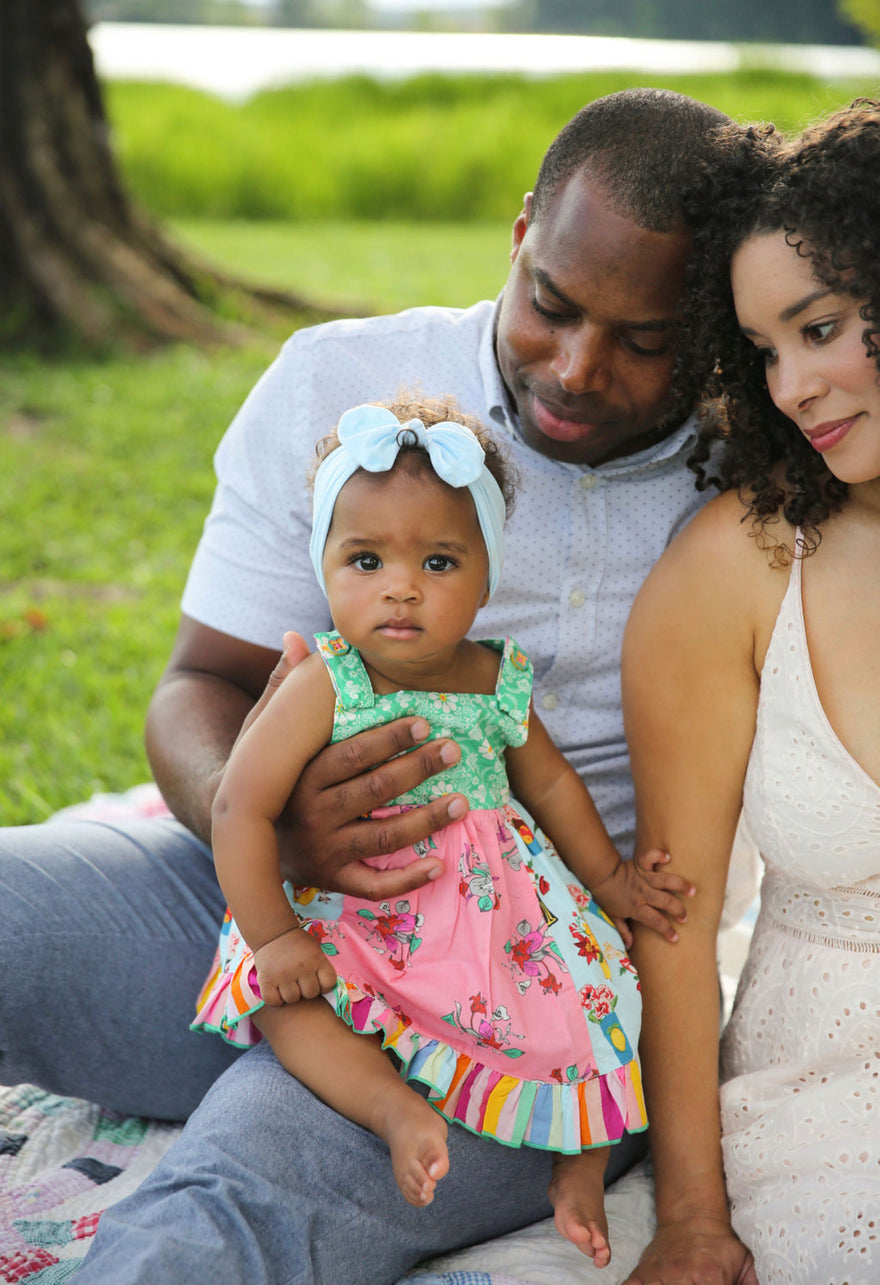 As a community-focused company, Kabrita USA strives to be inclusive and to continuously celebrate diversity. In honor of Black History Month, Kabrita USA is featuring a BIPOC Parenting Series, for the entire month of February. The BIPOC Parenting Series centres BIPOC (Black, Indigenous, and People of Color) parents' experiences. Our goal is to enhance greater representation of BIPOC parents in the media, as well as to amplify BIPOC voices and stories.
Today, we are sharing Tiffany and Chad's story about paving the way for their daughter to grow up being confident in her own skin and loving herself.
Tiffany & Chad's Story:
As soon as my husband Chad and I knew we were pregnant with our daughter, Olivia Jo, we both began to imagine what her physical features would look like, who she would be like, what she would act like. Would she have curly hair like Me? Would she get her Fathers big brown eyes? Would her skin color be lighter or darker? Regardless, we could not wait to meet our new little love and grow to explore the combination of us, that would now be our new little love and the biggest part of our world.

One thing is for sure, we both have always agreed that allowing our daughter to grow up to be confident in her own skin and love herself, just as she is, is of the utmost importance to us. As a biracial female growing up with an exclusively White family and my Husband, Chad, being raised in a traditional Black American family, our upbringings were vastly different. While he would say he was an accepted and supported member of his community, it has taken me many years to accept and love the physical features about myself that make me, me. Not knowing where I fit in or who would accept me for me has always been an underlying theme in my personal growth and development.

We strive to pave the way for a different story for our daughter. We want Olivia to see her color, to love who she is and know that she is unconditionally loved and accepted and supported by her family, and her community at large. Our dream for our daughter is that she will go confidently into the world being proud and accepting of exactly who SHE is.
Let's change the narrative to our friends, family and community members of color from, "I don't even see color" or "I never noticed you were black" and rewrite this next chapter to say…. I see you. I see your color; I see the physical features that show our different backgrounds. I acknowledge, respect, support, love and honor you just as you are.
---
Kabrita USA BIPOC Parenting Series shares genuine stories written by parents from the BIPOC community. Each story offers a different perspective from their personal parenting experience. To read more stories, please visit our Nourish Blog.