Why Kim Chose to Wean Her Son to Kabrita Goat Milk Formula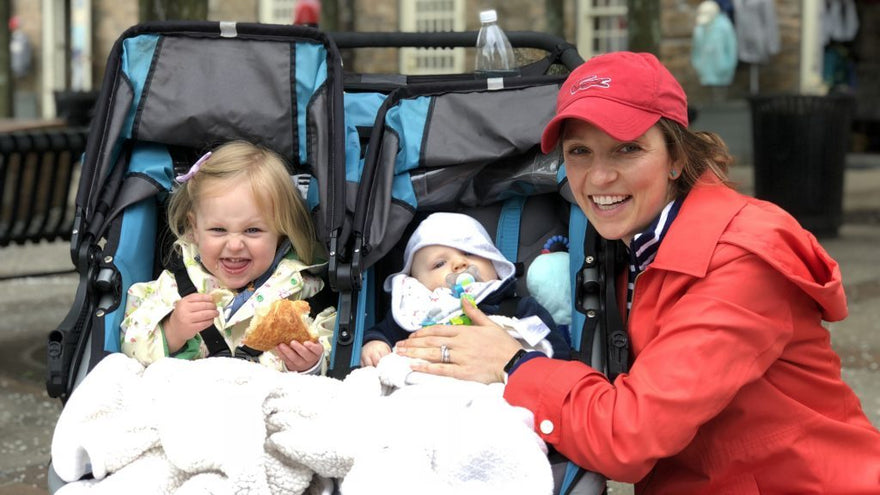 Every parent's feeding experience is as unique as their baby. While the journey may be easy for some, others may struggle. Real Parent Story is a series on our blog where we ask real parents to share their feeding stories. Whether you're expecting or already have little one, we hope these stories can offer you insight into what worked (or didn't work) for parents just like you.
Today we're sharing Kim' story
As a registered dietitian, providing my family with the best nutritional options is very important to me. But when I needed to research different formulas for my first baby three years ago, even I was overwhelmed with all the options and decoding the ingredient labels. This time around with my son, Jack, I finally discovered Kabrita and am so grateful to have it as an option.
I'm a busy working mom, seeing clients as a dietician in private practice a few days a week, consulting as a nutrition communication specialist and working as a freelance nutrition writer for various publications. All while juggling two kids with active social calendars. For our family and busy life situation, we decided to start weaning around 10 months – it just felt like the right time for us.
When choosing a formula, I knew that goat milk is much easier to digest than cow's milk. There were also a few ingredients, in particular, I had concerns about that are often found in other formulas, such as maltodextrin and corn syrup solids, as well as the use of pesticides, antibiotics, and hormones. Kabrita is free from these refined sugars and does not use pesticides, antibiotics, or hormones, which is essential to me as a Mom and dietitian.
When it came time to start the transition, we started by mixing 1-2 ounces of Kabrita with his regular bottle of breastmilk, and gradually increased from there. I was expecting some reaction or change in digestion, but he didn't even notice when we changed from breast milk to Kabrita. He enjoys his Kabrita bottles, which gives me peace of mind.
Now that I've started recommending Kabrita to my clients, they are excited to have it as an alternative to conventional cow milk-based formulas. I feel excellent about the ingredients, sourcing and brand transparency of Kabrita. They seem to care and understand where moms are coming from.
I know that every feeding journey is individual and emotional, and all parents want to care for their baby in the best way possible. It's nice to have options available, while still meeting the nutritional demands of your baby.
To learn more about Kim, visit her website at www.KimMcDevittRD.com
---
Kabrita USA Real Parent Story Series is for information purposes only. It's not meant to treat, cure, or diagnose any health issues. Before making any feeding changes, it is recommended that you speak with your healthcare professional.
Kabrita Goat Milk Toddler Formula is designed to maintain the natural comfort of little ones during feeding transitions, such as weaning, supplementing, or changing formulas due to minor issues associated with cow milk sensitivity*.

Are you curious to see if Kabrita Goat Milk Formula & Foods may be right for your family? Check out our FREE trial kit today!