Shelby Switched to Kabrita to Help Resolve Constipation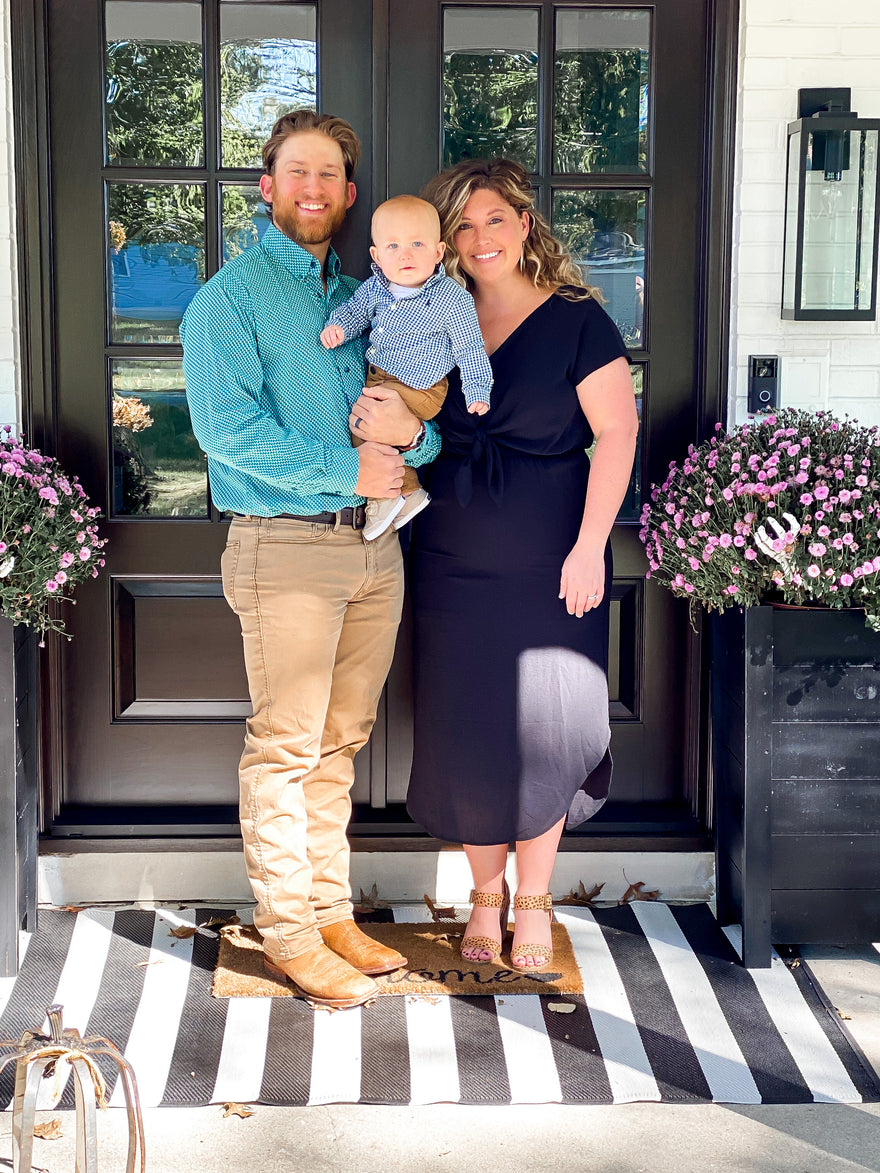 Every parent's feeding experience is as unique as their baby. While the journey may be easy for some, others may struggle. Real Parent Story is a series on our blog where we ask real parents to share their feeding stories. Whether you're expecting or already have little one, we hope these stories can offer you insight into what worked (or didn't work) for parents just like you.
Today, we are sharing Shelby's story!
How did you first hear about Kabrita?

We started taking Beckett to a chiropractor at 2 months old for belly issues, our chiropractor recommended trying Kabrita formula.

Why did your family have a need for goat milk formula?

We had a need because Beckett was a preemie and I was not successful with breastfeeding. Our hospital started him on a different formula as a supplement, but it was so hard on his stomach. I could see the discomfort in him daily.

If related to symptoms being experienced by your child, can you describe them? And also describe how drinking Kabrita may have helped with those?

Beckett was constantly constipated, always pulling his legs up to his chest and screaming. I tried many things to comfort him. As soon as we switched his formula, he was the happy baby I always knew he was!

Did the "European quality" element have an influence in your decision to try Kabrita?

Yes, it did. It was comforting knowing the high standards that European formulas are required to have.

How did your child take / transition to Kabrita?

Beckett transitioned with such ease. Our easy transition was just another reason we were so happy with Kabrita.

What do you think of Kabrita's flavor?

I honestly can say I've never tried it, but Beckett Franklin loves it so much!
You can simply tell it is much different than other formulas though, less residue in the bottles and less bubbles when stirred.

What is your favorite thing about the kabrita formula?

Our favorite thing about Kabrita formula is how it made our baby happy again.

Is there anything else you'd like to add or share?

Kabrita has been such a blessing to us, I recommend it to many new moms who are looking for a formula for their babies. We love our goat milk!
---
Kabrita USA Real Parent Story Series is for information purposes only. It's not meant to treat, cure, or diagnose any health issues. Before making any feeding changes, it is recommended that you speak with your healthcare professional. Kabrita Goat Milk Toddler Formula is designed to maintain the natural comfort of little ones during feeding transitions, such as weaning, supplementing, or changing formulas due to minor issues associated with cow milk sensitivity*.