Real Practitioner Stories: Rebecca Morrison, PNP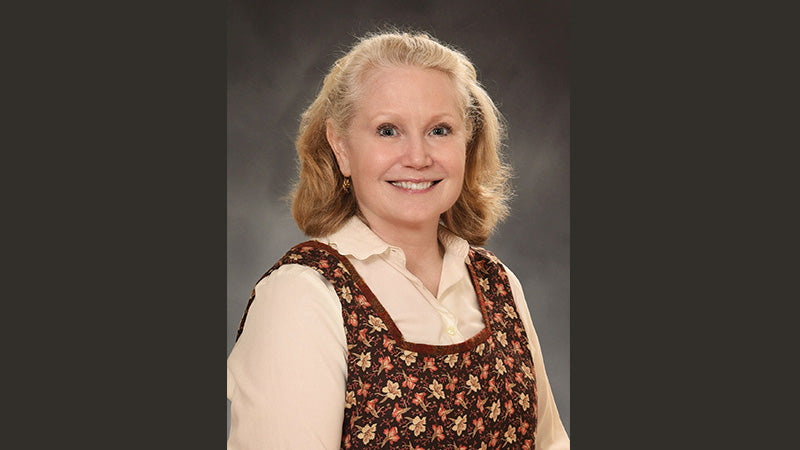 Healthcare providers across the USA are recommending Kabrita goat milk formula in cases of digestive issues, eczema and as a gentle cow milk alternative. Real Practitioner Stories highlights trailblazers and thought leaders in their fields and how they use Kabrita goat milk formula clinically to improve patient outcomes and build trust within the provider-parent relationship.
Read on to learn about Rebecca Morrison, a primary care pediatric nurse practitioner in a community health center, and how she uses Kabrita for babies with sensitive tummies.
Please tell us a little bit about yourself.
I have been practicing as a pediatric nurse practitioner for over 30 years, and have worked in a variety of clinical settings. I am currently the pediatric provider at a community health center in Johnson City, Tennessee, where I live with my husband and our dogs.
What is the most rewarding part of your job?
Working in a federally qualified health center, I have the opportunity to see a wide variety of patients. I love being able to foster healthy attitudes and eating habits in a population that may not get this kind of support elsewhere. One of my favorite programs is the community garden we have right outside our clinic doors. I love seeing our patients being able to take home freshly harvested produce!
Why do you value Kabrita Goat Milk Formula?
The two things I value most about Kabrita are that it is easy to digest, so helps with tummy troubles, and it's nutritionally complete. I have many patients asking about goat milk, but I'm well aware of the nutritional considerations that need to be assessed. I appreciate that Kabrita is an alternative to cow milk or cow milk formula, but still nutritionally complete.
I've also had a fantastic experience communicating with the Kabrita team. I have an appreciation for their support for me as a practitioner and the resources they've been able to provide
How or when do you use Kabrita in your practice?
I use Kabrita with babies who have general digestive issues such as gas, colic and abdominal discomfort when associated with the formula they're using. I also have many parents that are looking for an alternative to cow milk formula or looking into European quality formulas. Kabrita is an excellent option for these families, and I feel confident knowing Kabrita provides adequate nutrition and easy to find here in the US.
How do patients generally respond to Kabrita? Can you share an example?
All of my patients have responded very well to Kabrita. One, in particular, came in with reflux, gassiness, and just general digestive issues. They had tried specialty formulas, including hydrolyzed formula, as well as acid blockers in the past but none of these helped. Switching to Kabrita completely cleared up their digestive issues and even improved mild eczema this baby was experiencing, too. Mom was so thrilled about the formula, and the baby was much happier.
What feedback do you get from parents after recommending Kabrita?
My patients are so grateful for the recommendation of Kabrita. One was so amazed at the results of the simple change Kabrita made, not only did she call me directly to tell me the great improvements in her little one, but she also referred me to a number of her friends, and I've had 8 new patients that have switched practices and are coming to see me now!
What strategies or tools help you to manage work-life balance better?
Leaving work at work and completing all my charts by the end of the day helps me to separate my professional and personal life. Over time I've developed resources, handouts and screening tools that I use on a regular basis with patients, which saves a lot of time during the appointment while still providing the education they need.
If you could go back in time to when you first started your career and gave yourself one piece of advice, what would it be?
While it's much easier to have your agenda for a patient visit, I've realized how important it is to meet the patient where they're at. Always follow the parent's lead, ask where they're at and what they need.
Kabrita Goat Milk Formula is naturally easier to digest than cow milk formula and safely fortified with 22 vitamins and minerals including folic acid. Join hundreds of practitioners across the USA already recommending Kabrita, and request your samples here. Or, ask us a question at nutrition@kabrita.ca.