Mary's Story about How Gentle Kabrita was on her Daughter Tummy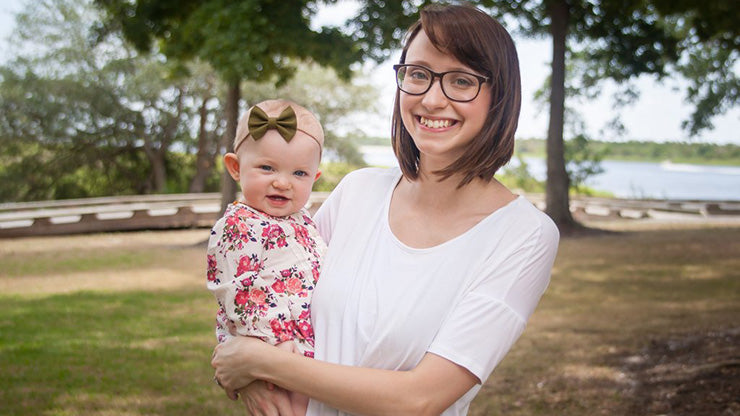 Mary's Story:
Every parent's feeding experience is as unique as their baby. While the journey may be easy for some, others may struggle.
Real Parent Story is a series on our blog where we ask real parents to share their feeding stories. Whether you're expecting or already have little one, we hope these stories can offer you insight into what worked (or didn't work) for parents just like you.
I was set on breastfeeding my little girl, Elliotte, and eventually ended up having to pump exclusively. I was constantly getting terrible mastitis from pumping, and knew I had to start weaning. When considering which formula to use, I wanted something that was easy to digest, gentle on her stomach, and overall a high quality option. I started asking friends about their experience with formula and doing my own research.
A friend of mine introduced me to Kabrita Goat Milk Formula, which she used with her daughter with excellent results. We started slowly adding Kabrita to Elliotte's bottles of breastmilk, and she has been transitioning very well ever since. I'm still able to provide some breastmilk, but the majority of her bottles are Kabrita. She has had no digestive symptoms associated with the switch, and she seems to really love it!
I'm so grateful to have found Kabrita, and to have some freedom from exclusively pumping! I also have peace of mind knowing that I'm giving her a high quality, non-GMO formula that's gentle on her stomach and she enjoys. Thank you KABRITA!
Kabrita USA Real Parent Story Series is for information purposes only. It's not meant to treat, cure, or diagnose any health issues. Before making any feeding changes, it is recommended that you speak with your healthcare professional. Kabrita Goat Milk Toddler Formula is designed to maintain the natural comfort of little ones during feeding transitions, such as weaning, supplementing, or changing formulas due to minor issues associated with cow milk sensitivity*.