How Kabrita Helps Nayeli's Picky Eater Daughter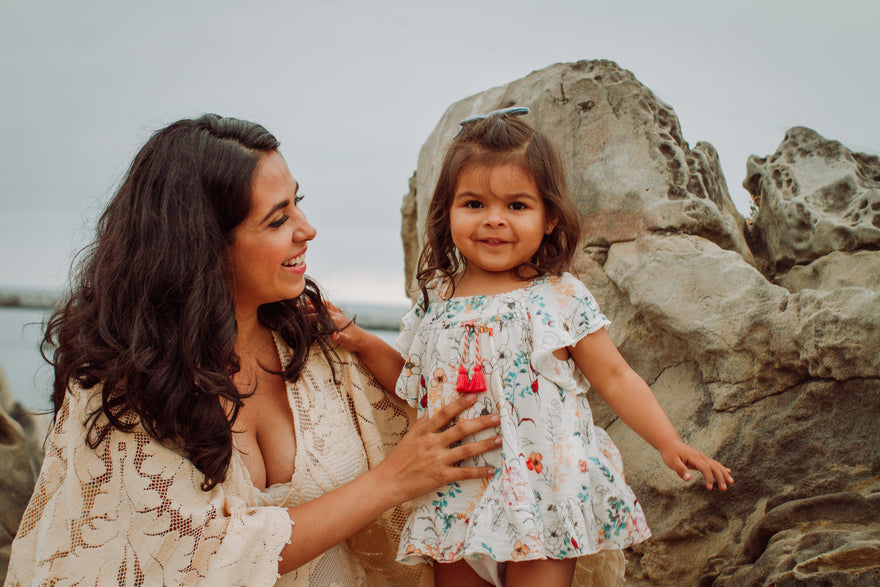 Every parent's feeding experience is as unique as their baby. While the journey may be easy for some, others may struggle. Real Parent Story is a series on our blog where we ask realparents to share their feeding stories. Whether you're expecting or already have little one, we hope these stories can offer you insight into what worked (or didn't work) for parents just like you.
Today, we will be sharing Nayeli's story
How did you first hear of Kabrita?
I first heard about Kabrita at Big City Moms Biggest Family Shower.
Why did your family have a need for goat milk formula?
My daughter was having trouble gaining weight due to being a picky eater, it was starting to be a concern. I spoke to their brand rep about my concerns and she suggested I try it out to see if it would help.
If related to symptoms being experienced by your child, can you describe them? And also describe how drinking Kabrita may have helped with those?
Since I started adding Kabrita to my daughter's daily diet, she was back on her weight curb, so both her doctor and I are happy!
How did your child take/transition to Kabrita?
I add a scoop of Kabrita to my daughter's oatmeal and make her smoothies. She always asks for more!
What do you think of Kabrita's flavor?
I've tried the goat cheese puffs and they are delicious!
What is your favorite thing about Kabrita Formula?
That it is packed with vitamins and all things that our growing little ones need!
Is there anything else you'd like to add or share?
I am completely satisfied with Kabrita that I will be starting my son on their porridge and when the time comes to make the transition to their toddler formula too!
---
Kabrita USA Real Parent Story Series is for information purposes only. It's not meant to treat, cure, or diagnose any health issues. Before making any feeding changes, it is recommended that you speak with your healthcare professional. Kabrita Goat Milk Toddler Formula is designed to maintain the natural comfort of little ones during feeding transitions, such as weaning, supplementing, or changing formulas due to minor issues associated with cow milk sensitivity*.
Are you curious to see if Kabrita Goat Milk Formula & Foods may be right for your family? Check out our free trial kit today!