Emily and Austin's Easy Transition to Kabrita Goat Milk Toddler Formula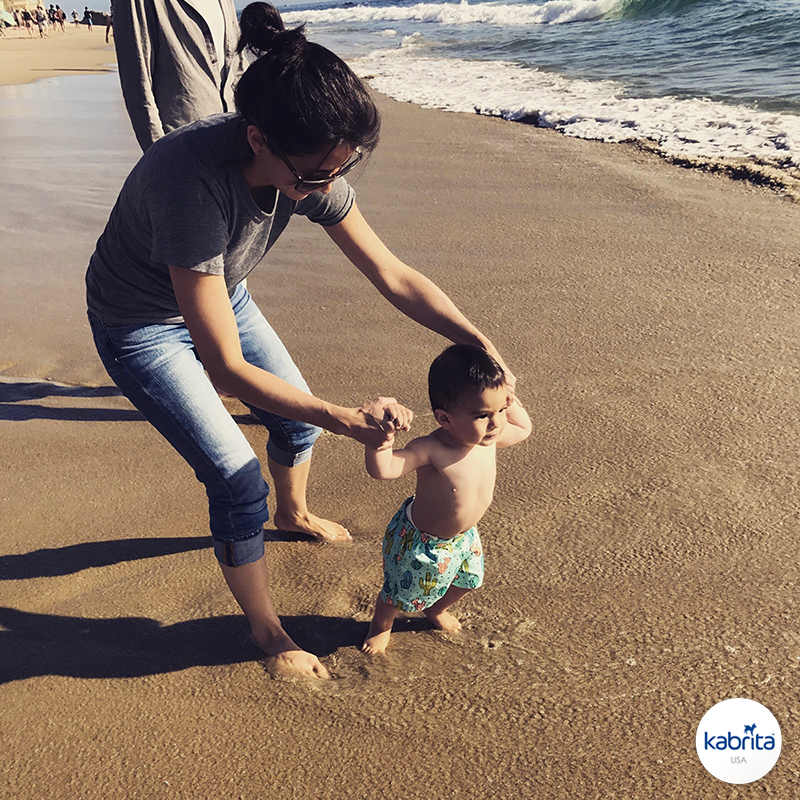 Every parent's feeding experience is as unique as their baby. While the journey may be easy for some, others may struggle. Real Parent Story is a series on our blog where we ask real parents to share their feeding stories. Whether you're expecting or already have a little one, we hope these stories can offer you insight into what worked (or didn't work) for parents just like you.
Today we'll be sharing Emily's story
I knew about goat milk formula before I was even pregnant, and as a healthcare practitioner myself I understood the health benefits of goat milk for both adults and children. When I was pregnant, I decided that if I had to use formula with my baby, I would try Kabrita.
Breastfeeding went well, but when I needed to be on medication for an unexpected illness, I was no longer able to breastfeed. We had to abruptly switch to formula, so I was worried about the weaning process and how Austin would take the formula.
He loved Kabrita right from the beginning, which made the transition easy for both of us. I felt anxious and guilty for giving him formula, but I knew that Kabrita was a natural product with quality ingredients that I could rely on. Of all the options, I knew Kabrita was best.
Goat milk is easier to digest than cow milk, so that, along with being non-GMO was my main reason for choosing Kabrita. But I was pleasantly surprised at how well it mixed compared to other formulas I've seen, and it tastes the most like breast milk.
It gives me peace of mind knowing that he's getting extra nutrients and protein through his formula, especially on days where his diet isn't great. Austin is now 16 months old and loves his Kabrita bottle twice a day - he'd drink it way more if I let him!
---
Kabrita USA Real Parent Story Series is for information purposes only. It's not meant to treat, cure, or diagnose any health issues. Before making any feeding changes, it is recommended that you speak with your healthcare professional. Kabrita Goat Milk Toddler Formula is designed to maintain the natural comfort of little ones during feeding transitions, such as weaning, supplementing, or changing formulas due to minor issues associated with cow milk sensitivity*.
Are you curious to see if Kabrita Goat Milk Formula & Foods may be right for your family? Check out our FREE trial kit today!