Raspberry Double Chocolate Brownies with Kabrita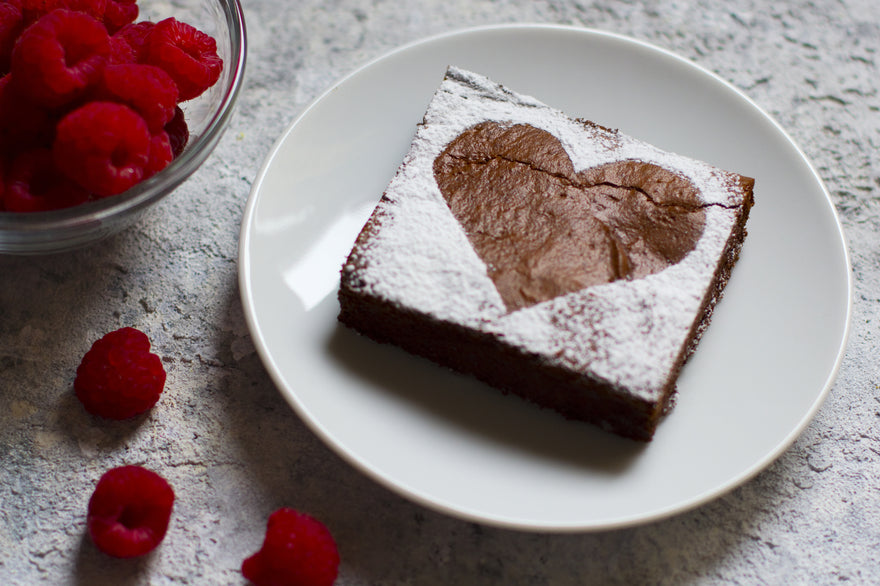 These brownies are made with beans, dates and Kabrita Goat Milk Toddler Formula! They are nutrient-dense and packed with protein and fiber. I personally love these brownies because they travel well and are a great addition to my 3-year-old's lunch box. They're healthful, filling and tasty. They are also super easy to make!
Ingredients:
½ cup melted coconut oil
10 pitted Medjool dates (you can add a few more if you want a sweeter brownie)
2 eggs
1 tsp vanilla extract
Pinch of salt
15 oz can of black beans drained and well-rinsed
1/3 cup cacao powder
1 tsp baking soda
1 tsp baking powder

½ cup frozen raspberries

½ cup dairy-free chocolate chips
How To Make Raspberry Double Chocolate Brownies:
Preheat the oven to 350 F. Add the melted coconut oil and pitted Medjool dates to the food processor and pulse until the dates are finely chopped. Then add the eggs, vanilla extract, pinch of salt and 1 can of drained and rinsed black beans to the food processor. Pulse until blended together. If the beans are still a little chunky, it's not a problem. Scoop the bean mixture into a bowl, then combine the cocoa powder, baking soda, baking powder, and Kabrita Goat Milk Toddler Formula to the bowl. Combine well and add in the chocolate chips and frozen raspberries last. Line an 8 x 8" pan with parchment paper and pour the mixture in. Bake for 35 minutes and let sit for 10 minutes before serving them up. This recipe makes 9-12 chewy Raspberry Double Chocolate Brownies. Enjoy!
Originally published January 9, 2020.
We love seeing how parents incorporate the Gentle Goodness of Kabrita Goat Milk Foods into their everyday.
Tag us in your recipes @hellokabrita for a chance to be featured!