Olivia Prefers Kabrita's Snack Puffs for her Son's Food Sensitivities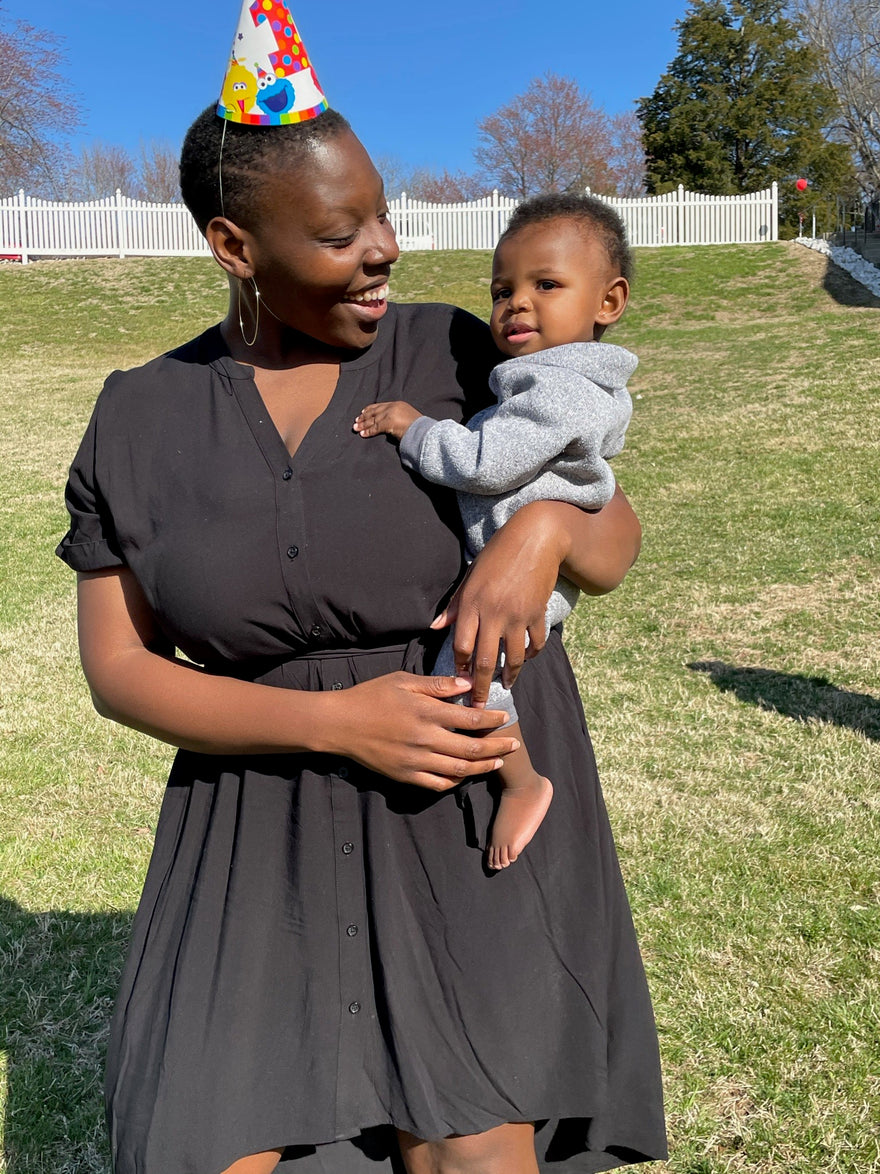 Every parent's feeding experience is as unique as their baby. While the journey may be easy for some, others may struggle. Real Parent Story is a series on our blog where we ask real parents to share their feeding stories. Whether you're expecting or already have little one, we hope these stories can offer you insight into what worked (or didn't work) for parents just like you.
Today, we will be sharing Olivia's story!
How did you first hear of Kabrita?
I researched formula that didn't contain cow's milk due to my son's sensitivities.

What product(s) has your little one tried?
The snack puffs and the formula.

Did the 'European quality' influence your decision to try Kabrita's products?
Yes, America allows a lot of harmful additives to our food and baby food is not exempt. I was shocked and terrified to find certain ingredients in formulas I'd researched, before finding Kabrita.

Can you please share a bit about your little one's past experience with other puffs? Is there a reason why you were interested in goat milk-based snack puffs?
I was interested in the puffs because of the nutritional contents. Most importantly, I wanted the calcium it contained but not the cow's milk. The only puffs I'd given him before were sweetened with fruit but didn't have much nutritional value.


How did your little one take to the introduction of Kabrita Porridges and/or Puffs?
After one puff, he was hooked. He put it in his mouth and his eyes widened and he went grabbing for the bag. He covered himself in crumbs finishing the whole bag!

What did your little one think of the taste?
He loved it! I had to sneak one to see if it was really that good and they are! I could have a whole bag to myself if he'd let me.

Did you notice any benefits for your little one associated with this new Kabrita product introduction?
He didn't have any reactions to it, his eczema didn't flare, he didn't have gas or bloat, and most importantly he didn't have blood in his stool like cow's milk has subjected him to.

What is your favorite thing about Kabrita?
I love the values this company stands on. From supporting communities of color and being inclusive, to prioritizing the nutrition and care of the babies the products support. I love it.
---
Kabrita USA Real Parent Story Series is for information purposes only. It's not meant to treat, cure, or diagnose any health issues. Before making any feeding changes, it is recommended that you speak with your healthcare professional. Kabrita Goat Milk Toddler Formula is designed to maintain the natural comfort of little ones during feeding transitions, such as weaning, supplementing, or changing formulas due to minor issues associated with cow milk sensitivity*.
Are you curious to see if Kabrita Goat Milk Formula & Foods may be right for your family? Check out our
free trial kit
today!