How Kabrita Helped Brittany Soothe Her Daughter's Tummy Troubles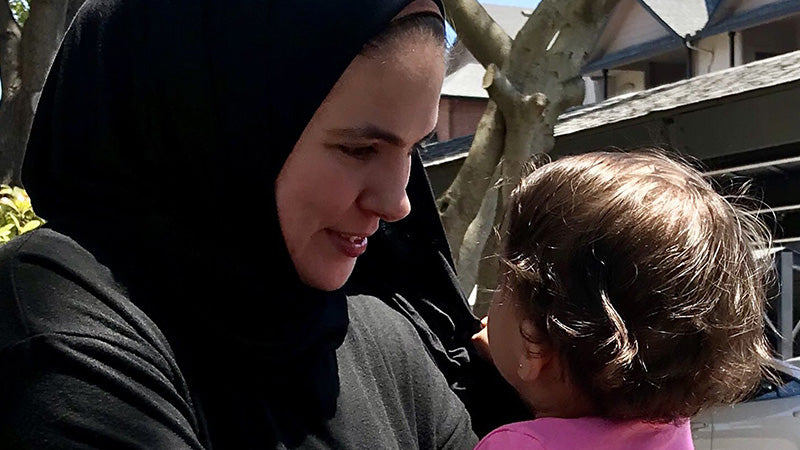 Every parent's feeding experience is as unique as their baby. While the journey may be easy for some, others may struggle. Real Parent Story is a series on our blog where we ask real parents to share their feeding stories. Whether you're expecting or already have little one, we hope these stories can offer you insight into what worked (or didn't work) for parents just like you. Today, we will be sharing a story on how Kabrita helped Brittany soothe her daughter's tummy troubles.
How did you first hear of Kabrita Goat Milk Formula?
I heard about it via a Kuwaiti-American model named Ascia Al Faraj. She spoke about it on her Snapchat account. She used your formula with her kids. She was a breastfeeding mom and traveled a lot for her work. She recommended Kabrita as a healthier alternative to other formula brands.
Why did you choose to supplement with formula? Why did Kabrita seem like a good option for your family?
I came to the point in breastfeeding where I did not want to do it anymore. Many people don't talk about this, but I had developed an enormous aversion. My daughter was born over 10lbs, so breastfeeding has been challenging. She breastfed exclusively until 11 months, and that's when she started to accept other forms of food.
Around 14 months, I felt like my milk wasn't enough, so I started using Kabrita. At this time, it can be frustrating, and she's demanding. She is now 17 months and will only nurse to sleep. Weaning is such a process, but I am happy she accepts Kabrita. It gives me a piece of mind. We have cut our feedings in half, which has relieved some of my stress
My other daughter was on Similac before and had many stomach issues hence why I leaned towards Kabrita. I was reading about how it's so easy to digest. I just needed more of a guarantee that my baby was getting enough nutrients since she is still an extremely picky eater.
How did Hana transition? Did Kabrita help soothe her tummy troubles?
Hana gagged at everything! It took us a few weeks to transition to Kabrita, but now she drinks it as regularly. We do still nurse at nap time and bedtime.
What do you think of Kabrita's taste and smell? Did you have a particular perception of what a goat milk formula would taste like before Kabrita?
I do drink regular goats milk and cheese. I enjoyed it and figured goat milk formula isn't any different! I haven't tasted the formula, but it smells sweeter than other leading cow milk formula. My 3-year-old enjoys stealing sips from her sister's cup, so I think that's a good sign.
Kabrita USA Real Parent Story Series is for information purposes only. It's not meant to treat, cure, or diagnose any health issues. Before making any feeding changes, it is recommended that you speak with your healthcare professional. Kabrita Goat Milk Toddler Formula is designed to maintain the natural comfort of little ones during feeding transitions, such as weaning, supplementing, or changing formulas due to minor issues associated with cow milk sensitivity*.
*Not suitable for cow milk protein allergy