Brittany's Journey On Supplementing With Kabrita Goat Milk Formula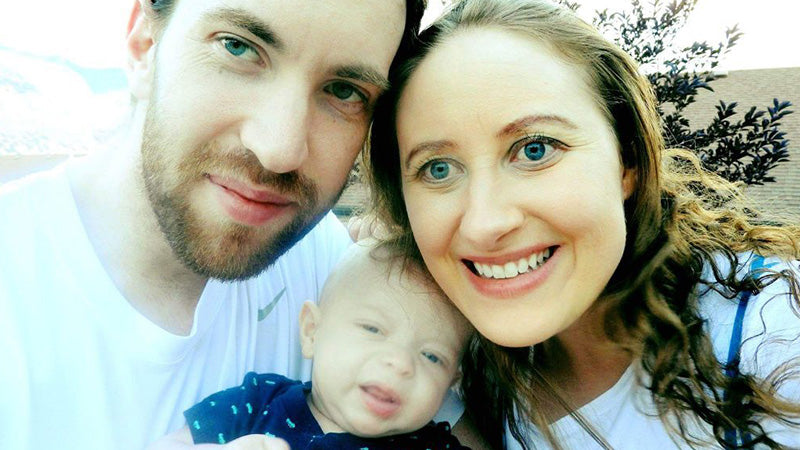 Every parent's feeding experience is as unique as their baby. While the journey may be easy for some, others may struggle. Real Parent Story is a series on our blog where we ask real parents to share their feeding stories. Whether you're expecting or already have little one, we hope these stories can offer you insight into what worked (or didn't work) for parents just like you. Today, we will be sharing Brittany's story on supplementing with Kabrita Goat Milk Formula!
Tell us a little bit about Benson!
Benson is almost two years old now and has always been a happy, healthy baby and has never been sick yet. I gave birth naturally at our home in Australia with caring, attentive midwives. He enjoys making us laugh. Benson is as energetic as they come and fights sleep like it is the worst thing that could ever happen to him because he doesn't want to miss out on anything.
Why did your family need goat milk formula?
I, myself have a dairy sensitivity that has been tested and confirmed. I have since learned about how cow milk is not as good for our bodies as we once thought and often still do. Due to that knowledge, I researched goat milk and found it to be superior to cow milk for babies when they need formula.
My putting Benson on goat milk formula was unrelated to symptoms. When Benson was born, I had every intention of breastfeeding him exclusively. I had never even had the thought cross my mind that my babies would be put on formula at all and I think a lot of mothers feel the same way and have that mindset. I even bought a breast pump before his arrival.
Right after he was born and with the help of my midwives we quickly realized my supply was deficient. I would pump and pump, and almost nothing would come out. It was a very depressing time for me to know I would not be able to provide breast milk for him despite my best efforts. I gave him what little I could, but when he got to about three months old, there was absolutely no milk coming out of me at all.
How did you first hear of Kabrita? Why did it seem like a good solution?
I first heard of Kabrita when I was researching to find him a different formula than the one Benson was on at that time.
I have only fed Benson goat milk formula. In Australia, we were using a goat milk formula that I couldn't find when we moved to the US. I tried another brand but was concerned with the low iron content in that particular formula, and this is when I came across Kabrita. I have been supplementing with Kabrita Goat Milk Formula and have not had any reason to look for a different brand. It has been meeting all of his needs.
Did Kabrita's 'European Quality' influence your decision to try it?
Yes. European formulas are the gold standard, especially true when you look at the options available in the United States. All you need to do is compare ingredients. I am thankful that Kabrita is non-GMO formula produced in Europe.
How did Benson transition to Kabrita?
He had zero problems when we switched him to Kabrita. He has always been happy to drink it.
What do you think of Kabrita's flavor?
It tastes like regular cow's milk. You wouldn't know that it was goat's milk. It has a mild flavor.
What is your favorite thing about Supplementing with Kabrita Goat Milk Formula?
Firstly, I love how it is designed to mimic breast milk. It is gentle, easy to digest, and supports gut health, which is so essential for general overall health.
Is there anything else you'd like to add or share?
I am happy that Kabrita is available in the United States. The nutrition Kabrita can provide what children need to thrive! I am especially grateful that it is now available with added GOS prebiotic and no longer has glucose syrup solids. Kabrita is reassuring mothers. Even if breastfeeding is not possible, they can continue supplementing with Kabrita Goat Milk Formula. Their babies will get the nutrition they must have to grow and develop!
---
Kabrita USA Real Parent Story Series is for information purposes only. It's not meant to treat, cure, or diagnose any health issues. Before making any feeding changes, it is recommended that you speak with your healthcare professional. Kabrita Goat Milk Toddler Formula is designed to maintain the natural comfort of little ones during feeding transitions, such as weaning, supplementing, or changing formulas due to minor issues associated with cow milk sensitivity*.
Are you curious to see if Kabrita Goat Milk Formula may be right for your family? Check out our free trial kit today!
*Not suitable for cow milk protein allergy