Eric's Experience Using Kabrita to Supplement His Son Chase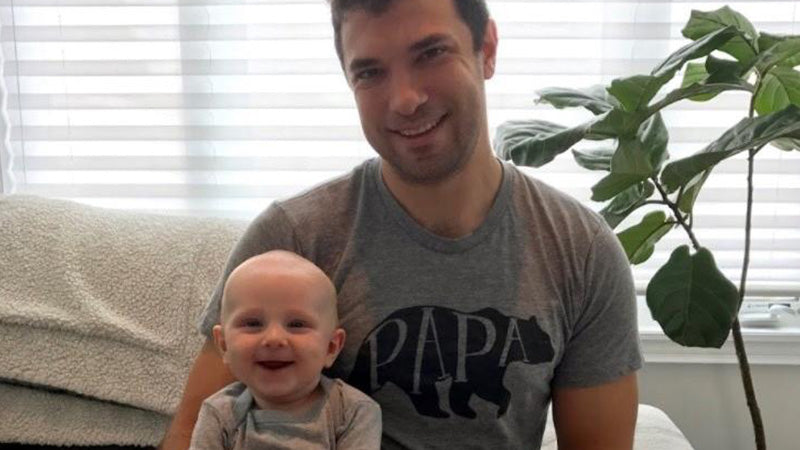 Every parent's feeding experience is as unique as their baby. While the journey may be easy for some, others may struggle. Real Parent Story is a series on our blog where we ask real parents to share their feeding stories. Whether you're expecting or already have little one, we hope these stories can offer you insight into what worked (or didn't work) for parents just like you.
Tell us a little bit about Chase!
Chase is 17 months old and has become a little adventurer. He climbs up and down the stairs, plays on the playground in the park, and runs, and runs, and runs everywhere. He has a big appetite most days after all his physical exercise.
How did you first hear about Kabrita? Why did your family need a goat milk formula?
Chase was born in the 90th percentile for height and weight. Although he was already a "big boy," he had a tongue tie, which made breastfeeding nearly impossible. My wife valiantly tried to continue breastfeeding, and at six weeks he finally got it! We had heard about Kabrita from friends who use the formula with their little ones, and later on when he was ready to wean we switched exclusively to Kabrita.
What do you think of Kabrita's taste and smell? How did Chase transition to Kabrita?
Chase enjoys the taste. The transition was seamless. He liked Kabrita right away and switched over to it 100% within a few days. To me, there is no smell – which is a good thing, especially when washing bottles.
What is your favorite thing about Kabrita and the time you spend with Chase during feeding?
We want to give Chase the healthiest food possible. We feel that goat milk is the best choice when it comes to baby formula. When he's ready for his bottle, he takes his pacifier out of his mouth, hands it to me, and then grabs the bottle with both hands. It's adorable. Today, we will be sharing Eric and Chase's story!
Anything else you would like to add?
It would be great if you created goat milk snacks that parents could put together with lunches. Chase says thanks
Kabrita USA Real Parent Story Series is for information purposes only. It's not meant to treat, cure, or diagnose any health issues. Before making any feeding changes, it is recommended that you speak with your healthcare professional. Kabrita Goat Milk Toddler Formula is designed to maintain the natural comfort of little ones during feeding transitions, such as weaning, supplementing, or changing formulas due to minor issues associated with cow milk sensitivity*.
Are you curious to see if Kabrita Goat Milk Formula & Foods may be right for your family? Check out our free trial kit today!