Introducing Kabrita Goat Milk-Based Infant Formula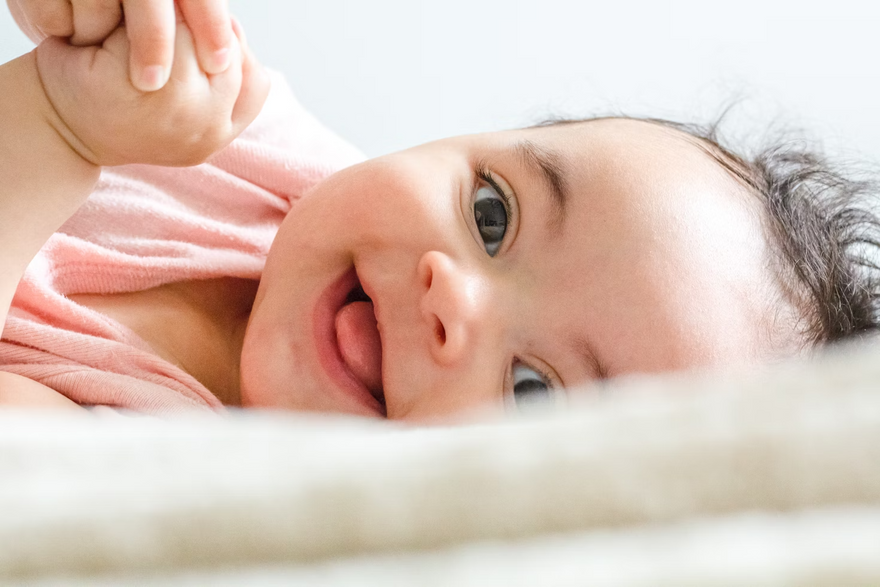 We're thrilled to announce the newest member of our family! Introducing Kabrita® Goat Milk-Based Infant Formula—the first and only FDA-authorized infant European goat milk formula to meet all nutritional requirements for long-term use.
Made from pure, creamy goat milk from the Netherlands, our new Goat Milk Infant Formula meets all nutrient requirements for both the US and Europe. No GMOs, no antibiotics, no growth hormones—just healthy goodness to help babies grow. Read more about the science behind goat milk here.
Now, newborns up to 12 months old can benefit from our goat milk-based formula when breastfeeding alone isn't an option. With less tummy trouble, constipation, and reflux compared with cow milk formula, babies can feel more comfortable and get a good night's sleep 1 —and parents can rest easy.
We're proud to say Kabrita is now the world's number one goat milk-based infant formula available in 35 countries.
Look for Kabrita Goat Milk-Based Infant Formula arriving in stores later this year! In the meantime, explore what's so great about our goat milk formula.

Kabrita Infant Formula FAQs
When will infant formula be released?
We are very excited to share that we will be introducing Kabrita Goat Milk Infant Formula to the United States later this year. We're proud to be the first FDA long-term authorized European formula in the US. Be the first to know when it's available and register for our Kabrita Community here.

What is the difference between Kabrita Infant Formula and Kabrita Toddler Formula?
While Kabrita Goat Milk Toddler Formula is produced in an infant formula manufacturing facility in the Netherlands, we cannot recommend our Goat Milk Toddler Formula for infants. Our toddler formula meets FDA nutritional requirements for infant formula; however, it has not gone through the FDA evaluation process that is required for infant formula.
We will share more information about the infant formula ingredients with our Kabrita Community soon. Sign up for our Kabrita Community and be the first to know when our Infant Formula is available.
Where will the formula be manufactured?
Goat Milk Infant Formula is made in the Netherlands using high-quality Dutch goat milk, following strict European standards that limit the use of antibiotics, growth hormones and pesticides.
It's produced according to high European standards, including no GMO ingredients, no artificial flavors, colors, or preservatives, and is glyphosate free. Our parent company, Ausnutria, is the leading formula maker in the Netherlands with over 100 years of dairy expertise.

Reference

1. Ausnutria Compendium. Gentle Goat Milk Formula. Ausnutria Nutrition Institute. 2022.