How we work with Health Professionals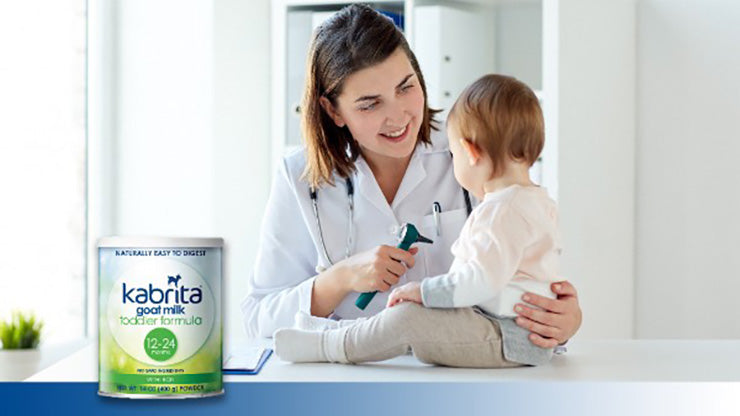 A New Choice In Formula Feeding:
Kabrita Goat Milk Formula offers a new choice in formula feeding – one that harnesses the gentle protein of Goat Milk.
Our high quality, European formula is safely adapted for babies. Kabrita Goat Milk Formula may be a solution for sensitive tummies, or a gentle first choice for supplementing or weaning. Learn more about our Medical Programs.
The cornerstone of Kabrita USA's medical program is samples & coupons – both of which are available to patients through a healthcare provider. If you would like to receive samples and/or coupons for your medical practice, please click here.
Heath professionals can also direct patients to purchase Kabrita Goat Milk Formula through their professional account with Emerson Ecologics or through one of our in-store or online retailers.
We also collaborate with health professionals in other ways, including education & training, an affiliate program, as well as social media opportunities. If you would like to learn more about how we can work with your practice, please click here.
Interested to learn more about Kabrita Goat Milk Formula science? For detailed medical information, click here. And, if you have any outstanding questions, please reach out to us directly.