Goat Milk Babyccino Recipe for Toddlers with Cow Milk Sensitivity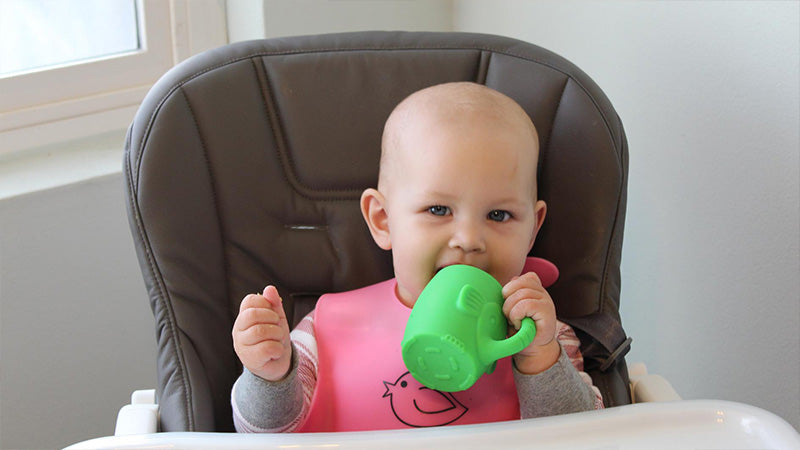 Made with Kabrita Goat Milk Formula, this Babyccino recipe, without the coffee, is naturally easy to digest and is ideal for little ones with cow milk sensitivity.
Recipe by Kristen Curran
It's National Cappuccino Day! Let your little one join in on your morning coffee rituals with this easy Babyccino recipe.
Babyccino recipe:
So what is a Babyccino? It's a cappuccino for toddlers, but without the coffee! We created our Babyccino with Kabrita Goat Milk Formula – it's naturally easy to digest and is gentle on tiny tummies that are sensitive to cow's milk. Here are the directions:
6oz Water
6 Scoops Kabrita
1 Hot Cocoa Packet (any brand you prefer)
Marshmallows (if needed)
Mix the water and Kabrita Goat Milk Formula in a saucepan and warm it up on the stove. It warms up very quickly so be careful not to burn the goat milk! Make sure you whisk the pan the whole time – it can take 45-60 seconds.
Once it's warm, separate the mixture into two toddler-friendly mugs. With your whisk or a frother, mix one of the mugs to create foam and add it to the other mug. Sprinkle hot chocolate on top and serve! If your little one is old enough to handle marshmallows, add a few and enjoy right away!
Make sure to give it a little taste before handing it to your little one to check the temperature. This mama enjoyed the recipe so much that she made one for herself! This recipe was a wonderful treat for little Paige to start practicing holding a small cup.
Kabrita non-GMO Goat Milk Formula is designed to maintain the natural comfort of little ones during feeding transitions, such as weaning, supplementing or changing formulas due to skin or tummy troubles*.
*Not suitable for cow milk protein allergy