GMO Ingredients in Baby Formula: What Parents Need to Know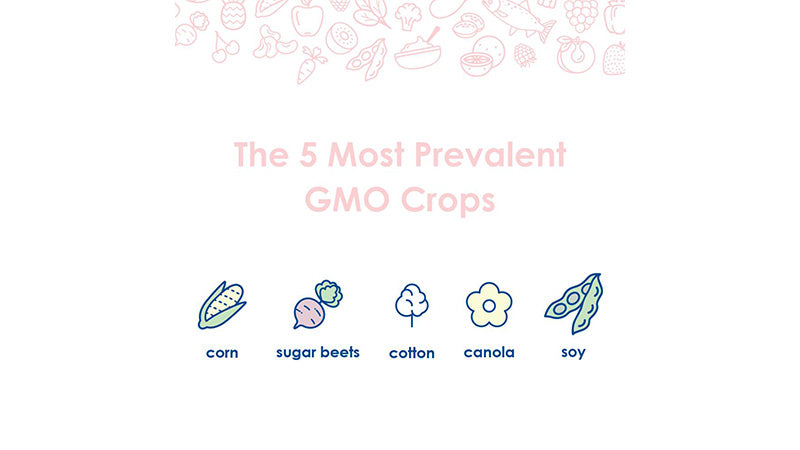 Young children are among the most vulnerable to environmental toxins. Long-lasting exposure, to even small amounts, can have a significant impact on their growth, and physical and mental development. Genetically modified ingredients may be associated with greater use of pesticides. Learn more about GMO ingredients in baby formula and how to reduce pesticides in your little one's diet!
In 2012, the American Academy of Pediatrics released a report on pesticide exposure in children. In it, they concluded that North American children are increasingly exposed to pesticides through air, dust, soil, and food.
Genetically modified (GM) foods may be associated with greater use of pesticides. Since genetically modified crops were introduced in the US, overall pesticide use has increased by an estimated 183 million kg (404 million pounds), compared with the amount that would have been used if the same acres had been planted with non-GMO crops.
When Kabrita designed our line of Gentle Goat Milk Formula, we intentionally selected ingredients with no GMOs. In general, both non-GMO and organic foods contain fewer pesticides.
Reducing Pesticides in Baby's Diet
The American Academy of Pediatrics encourages reducing your little one's exposure to potentially harmful pesticides. One of the strategies is to choose organic or non-GMO foods.
In a study, where 5 researchers followed the diet of 23 children (ages 3 – 11) for 15 consecutive days, found that an organic diet provided immediate protection against exposures to pesticides. The researchers concluded that these children were most likely exposed to these pesticides through their diet.
For families interested in minimizing their pesticide exposure through diet, the Environmental Working Group (EWG) has compiled a helpful shopping guide!
Digging Deeper in Glyphosate
Glyphosate is a powerful herbicide that destroys weeds. It does so by blocking a biochemical pathway critical for growth.
While humans lack this particular pathway, research suggests that glyphosate may interfere with other essential processes. Human gut bacteria that is essential for immune health does possess the same critical biochemical pathway as weeds. As such, glyphosate may adversely impact the gut microbiome.
To avoid glyphosate, choose certified organic or certified glyphosate-free foods.
Kabrita is proud to be the only formula sold in the USA that is certified Glyphosate free. We know how precious (and sensitive) little tummies can be, which is why we strive to ensure we deliver the very best formula to your family.


---
Are you curious to see if Kabrita Goat Milk Formula & Foods may be right for your family? Check out our free trial kit today!
*Not suitable for cow milk protein allergy