European Baby Formula in the United States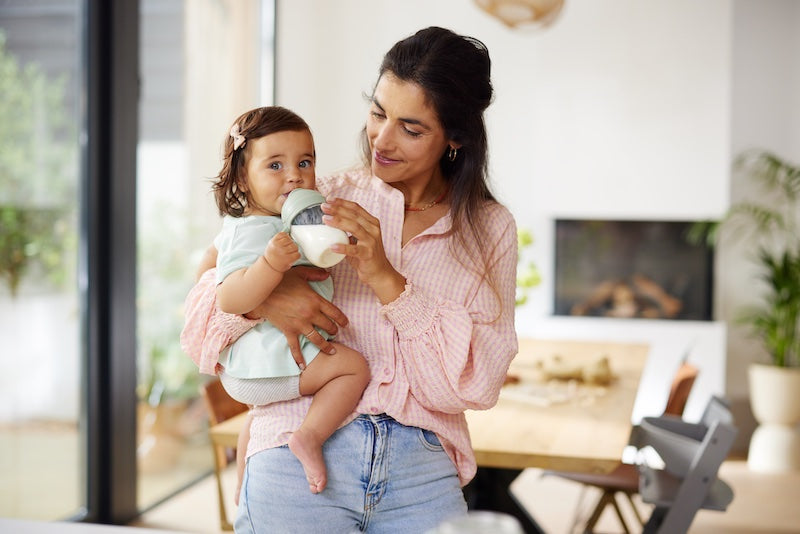 We know moms want the best for their baby and are dedicated label readers. European baby formulas are known for their superior ingredients and quality standards. So, what is the best European baby formula? Read on to learn about important criteria to consider.
What is the Best European Baby Formula Available in the United States?
You decided to use baby formula – and you want the best. European food standards are different from those in the US, where all genetically modified foods and ingredients must be declared. Great European baby formula starts with high-quality GMO-free ingredients.
Know The Gold Standard
While superior ingredients are a critical factor in the best formula, there's more to consider. Breast milk is the gold standard in infant nutrition, which is very important to know and keep in mind. Parents should choose a baby formula modeled after important breast milk attributes. While breast milk is dynamic, complex and impossible to replicate, here are some essential features to consider:
Lactose is the main carbohydrate
The proteins are gentle on tiny tummies
It contains more whey than casein proteins
Certain fats are found in specific structures
Now That You Know the Gold Standard, Here's What to Look for in Best Baby Formula:
Lactose as the main carbohydrate
Easy to digest proteins
An adapted whey to casein ratio
Fats modeled after essential breast milk fats
Here's a look at how Kabrita Goat Milk Formula stacks up to the leading US and European formulas.
Short Ingredient List or Closer to Mother's Milk?
Wanting a formula with familiar and straightforward ingredients is tempting. At Kabrita, we never set out to create a formula with the least number of ingredients. Instead, we aim to model important breast milk attributes using functional formula ingredients. Get to know our GMO-free Goat Milk Toddler Formula:
---

Kabrita Goat Milk Toddler Formula may be an option for little ones during feeding transitions, such as weaning and supplementing, or those with minor issues associated with cow milk sensitivity*. We encourage parents to consult their little one's healthcare provider before making a feeding change.

*Not suitable for children with confirmed cow milk protein allergy