Easy Recipe: Goat Milk Hot Cocoa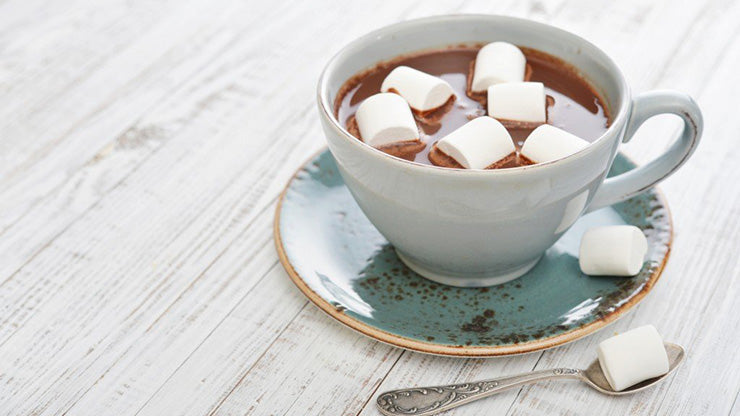 This delicious hot cocoa swaps traditional powdered milk with Kabrita Goat Milk Formula to boost nutrition. Bonus: this recipe is quick and easy, and a great treat for kids with cow milk sensitivity!
Preparation time: 5 minutes
Makes: 8-10 servings
Ingredients:
1 cup Kabrita Goat Milk Toddler Formula
1 cup confectioners' sugar
½ cup cocoa powder
¼ tsp sea salt
How To Make Goat Milk Hot Cocoa:
1. Sift all ingredients together into a medium bowl through a large mesh strainer.
2. Break up the remaining lumps and push them through the strainer with the back of a spoon.
3. Mix evenly.
4. For one serving: Stir 4-5 tablespoons of hot cocoa mix into a mug with 8 ounces of hot water.
5. Optional: sprinkle cinnamon on top for extra flavor or add marshmallows. Try Dandies Vegan Marshmallows for a gluten-free, non-GMO, vegan version of the kid-favorite.
Make sure to store remaining mix in an airtight container to enjoy next time!
Nutrition facts: Serving Size: 60g (4 tablespoons), Calories: 232, Carbohydrates: 43g, Protein: 5g, Total Fat: 6g, Fibre: 4g, Sodium: 180mg, Iron: 4mg, Calcium: 210mg, Vitamin C: 13mg, Vitamin A: 320IU
Don't forget to follow us on Twitter, Pinterest and Instagram, and like us on Facebook for more recipes, children's nutrition and parenting tips!