Chicken and Potato Mash for Toddlers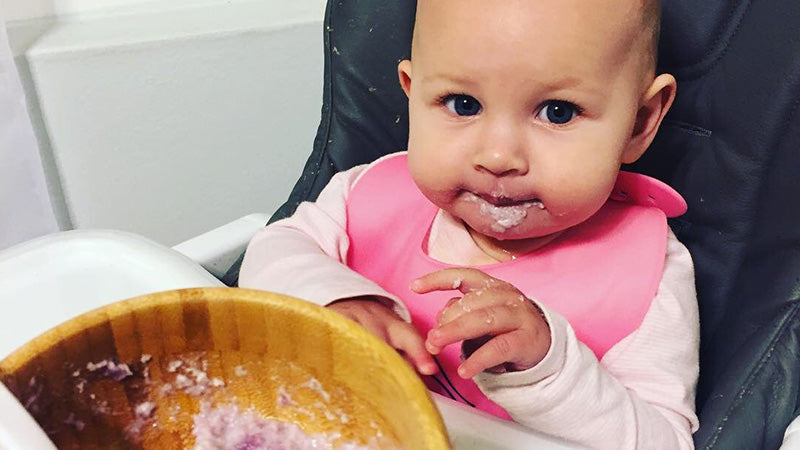 This wholesome, Chicken and Potato dinner recipe with Goat Milk is excellent for introducing new foods to your little one and is great for kids with cow milk sensitivity.
Recipe by Kristen Curran
Are you looking for a delicious, savory recipe for your toddler?
Real Kabrita mom, Kristen, created this toddler-approved recipe for her daughter Paige using chicken and purple potatoes! Here are the directions:
2 Chicken Breasts
1 Large Organic Purple Potato
1 Scoop of Kabrita mixed with 1oz of Water.
Boil the chicken breasts and purée them in a blender. Add water as needed to get the right consistency, and then pour into an ice cube tray and let it freeze. Peel the potato, cut it into cubes, and steam it for 5 minutes. Purée the potato in a blender and pour into a separate ice cube tray to freeze. Prepare Kabrita Goat Milk Formula as directed on the back of the tin.
When you are ready to serve dinner, take one chicken cube and one potato cube, and thaw in microwave for about 20 seconds. Add 1/2 ounce prepared Kabrita Goat Milk Formula, and mix in a bowl!
Kabrita non-GMO Goat Milk Formula is designed to maintain the natural comfort of little ones during feeding transitions, such as weaning, supplementing or changing formulas due to skin or tummy troubles*.
*Not suitable for cow milk protein allergy