Brittany Chose Kabrita for her Twins Skin and Digestive Troubles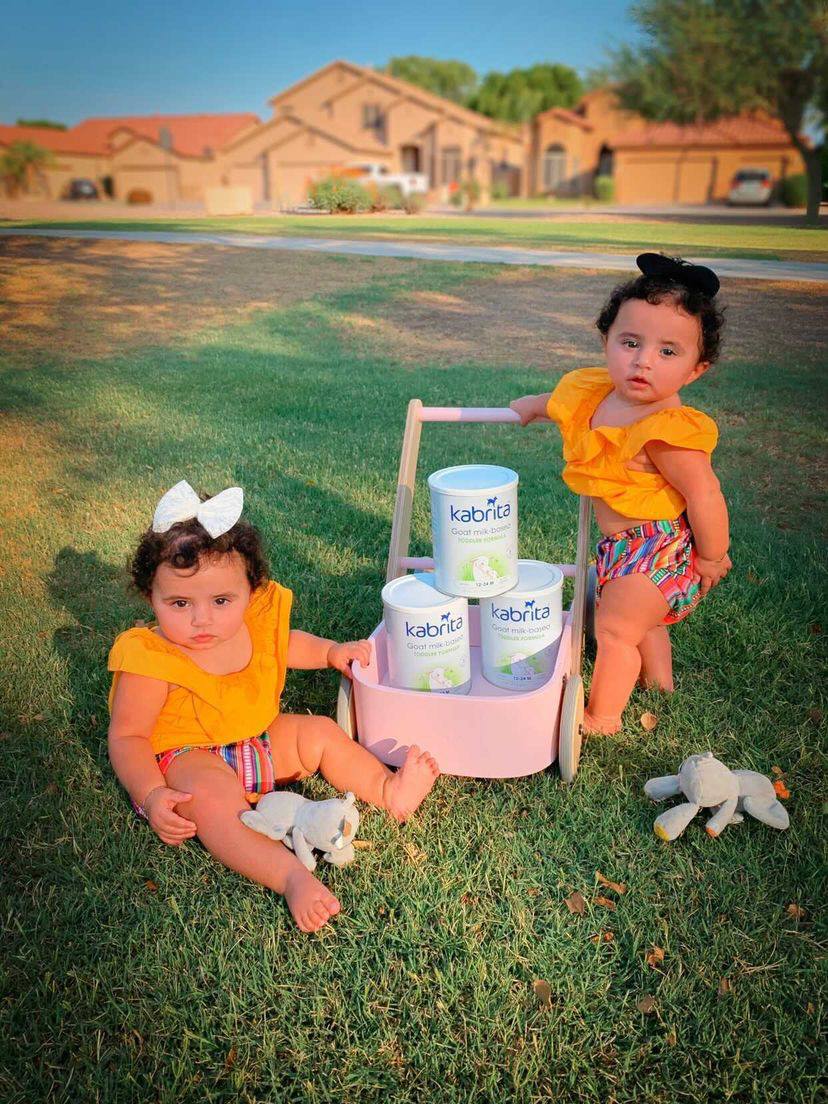 Every parent's feeding experience is as unique as their baby. While the journey may be easy for some, others may struggle. Real Parent Story is a series on our blog where we ask real parents to share their feeding stories. Whether you're expecting or already have little one, we hope these stories can offer you insight into what worked (or didn't work) for parents just like you.
Today, we are sharing Brittany's story!
How did you first hear of Kabrita?

I first heard of Kabrita on the internet when looking into goat formulas.

Why did your family have a need for goat milk formula?

I wanted to switch to Goat milk because I read of the benefits for skin and digestive system.

If related to symptoms being experienced by your child, can you describe them? And also describe how drinking Kabrita may have helped with those?

Kabrita has helped with my babies eczema, now they have smooth and healthy skin.

If related to your need to supplement with or switch to formula, please describe why you chose to do so and why Kabrita seemed like a good solution?

We tried the free trial of Kabrita and my twins loved it. My husband and I actually tried the chips ourselves and loved the taste. After our switch to Kabrita we haven't tried any-other formula.

How did your child take/transition to Kabrita?

They transitioned very well to Kabrita.

What is your favourite thing about Kabrita Formula?

I love the consistency of the formula and believe it's a really great formula.

Is there anything else you'd like to add or share?

How easy it is to prepare, it doesn't clump up like a lot of formulas and my girls love the taste.
---
Kabrita USA Real Parent Story Series is for information purposes only. It's not meant to treat, cure, or diagnose any health issues. Before making any feeding changes, it is recommended that you speak with your healthcare professional. Kabrita Goat Milk Toddler Formula is designed to maintain the natural comfort of little ones during feeding transitions, such as weaning, supplementing, or changing formulas due to minor issues associated with cow milk sensitivity*.

Are you curious to see if Kabrita Goat Milk Formula & Foods may be right for your family? Check out our free trial kit today!