BIPOC Parenting Series: Valery's Story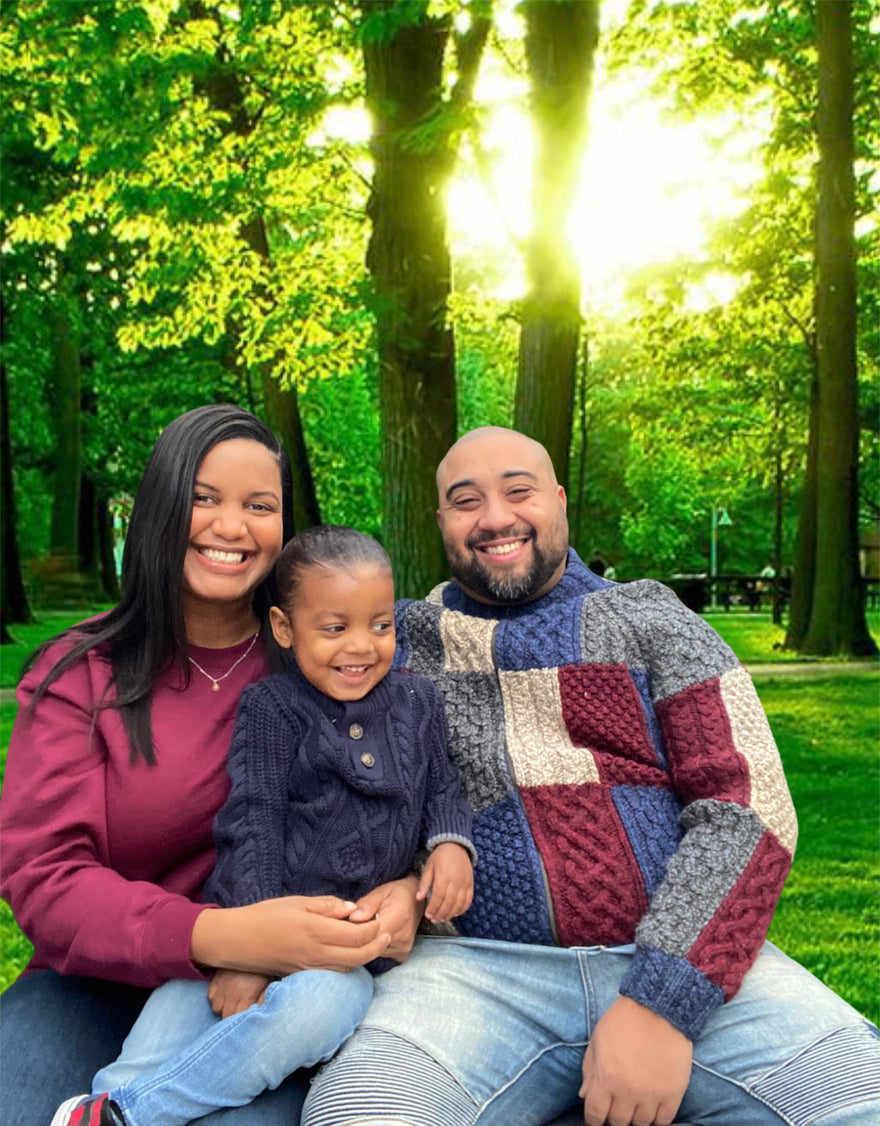 As a community-focused company, Kabrita USA strives to be inclusive and to continuously celebrate diversity. In honor of Black History Month, Kabrita USA is featuring a BIPOC Parenting Series, for the entire month of February. The BIPOC Parenting Series centres BIPOC (Black, Indigenous, and People of Color) parents' experiences. Our goal is to enhance greater representation of BIPOC parents in the media, as well as to amplify BIPOC voices and stories.
Today, we are sharing Valery's story about facing the harsh realities of becoming a mother and how she created a space to support all parents.
Valery's Story:
"Your greatest contribution to the universe may not be what you do, but who you raise." - Unknown
Becoming a mother forced me to acknowledge some harsh realities. The worry began when I found out I was pregnant and that worry deepened when I found out I was having a boy. I am an Afro Latina born and raised in East New York, Brooklyn. However, I spent some time living in Rhode Island when I was very young. Here is where I got my first realization that the color of my skin had judgments attached to it.
My parents never really had a talk with me about race or the color of my skin however they were constantly reminding me that I was beautiful. Later, my mom confessed that I showed signs of having a complex about my skin color and so she made every effort to let me know I was beautiful just in case the world would make me doubt it. As a child I wanted to change my name to something "more Hispanic" so people would associate me with being Hispanic and not Black. I led a life of confusion and soul searching and though I have matured and have learned to accept my own beauty and name, the journey still continues especially now that I am a mother to a boy with dark skin.
As a pregnant Black woman, I chose to birth at a birthing center and not a hospital out of the fear I have of the medical system and how implicit biases would affect my birthing experience and the care my son would receive once he came earth-side. After birth, I struggled heavily with postpartum depression however I still did not see a therapist out of the same fear. I struggle with parenting my son and the possible questions he may ask about our family history mostly because I won't have answers. I struggle with access to healthy nutritious foods not only financially but because the neighborhood we live in is low income, although as of late it is becoming increasingly gentrified. Low income neighborhoods are usually plagued with fast food chains. On a day where both mom and dad are exhausted from the workday, fast food is the only option we have to make sure we eat without pushing ourselves further into exhaustion. Moving out of this neighborhood could mean compromising our finances and possibly having our son engage in whiter circles which can bring on a whole new set of struggles and obstacles.
I fear that my son will be judged for being born out of wedlock even though his father and I are in a committed relationship and we decided to have a child together. I worry that he will be judged negatively because he sports his natural hair or braids. His father and I dwell on the possibility that implicit biases will negatively affect how our son is treated and what opportunities he will have as it may have affected us in our own journeys.
Being a parent in this world is hard as it is. Adding the stress of being a BIPOC, and that more than likely doubles that stress. The best thing I've done is founded The Milked Brand along with my Mom Life partner, Kat. Together we have created a space to support all parents, especially BIPOC. Through this platform we offer exposure to helpful resources, discounts and better products and nutrition among many other things. We are thankful to Kabrita not only for their products but for the opportunity to allow us to be part of this project. It has allowed me to vocalize these truths and for that I am forever grateful.
---
Kabrita USA BIPOC Parenting Series shares genuine stories written by parents from the BIPOC community. Each story offers a different perspective from their personal parenting experience. To read more stories, please visit our Nourish Blog.