BIPOC Parenting Series: Ruthie's Story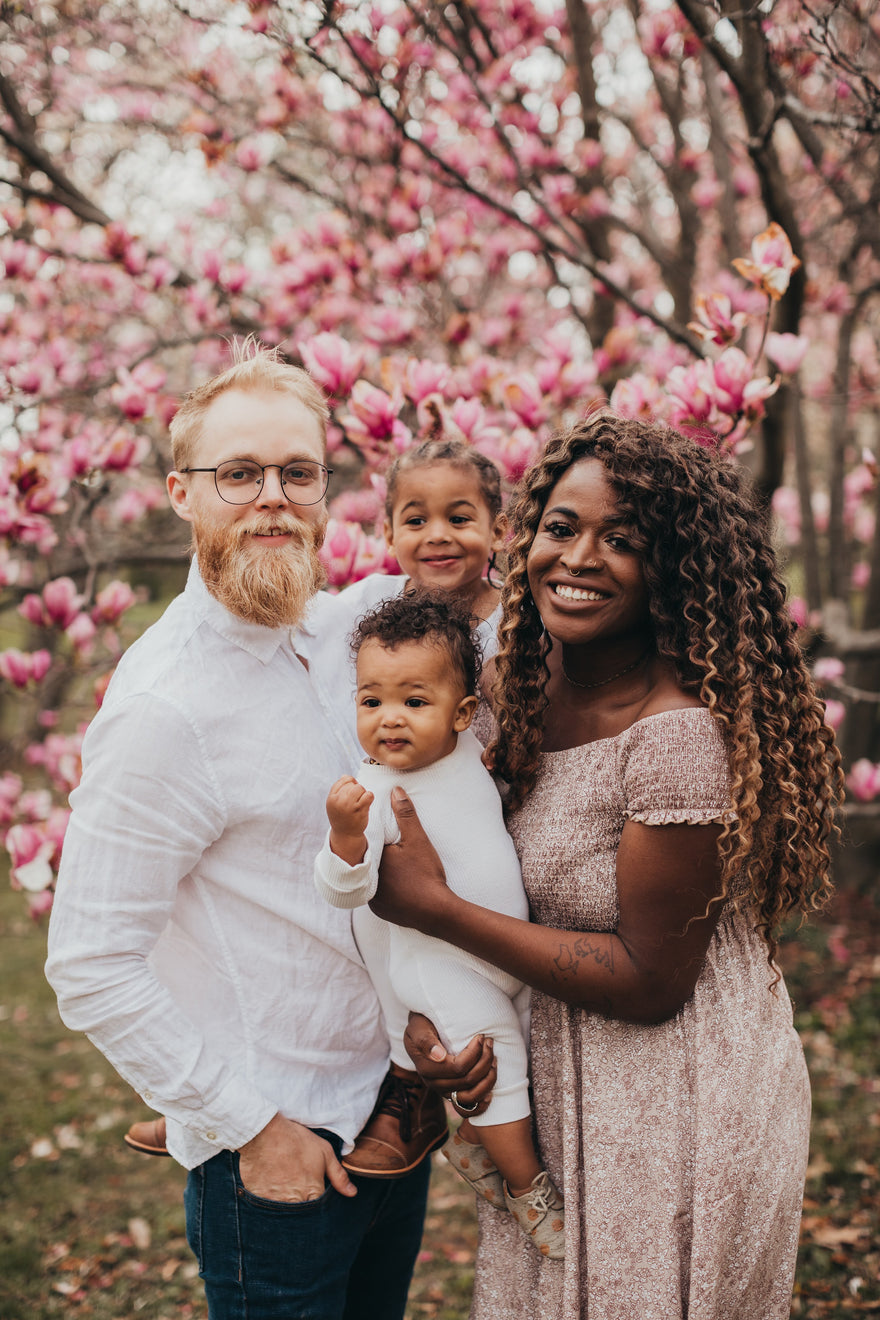 As a community-focused company, Kabrita USA strives to be inclusive and to continuously celebrate diversity. In honor of Black History Month, Kabrita USA is featuring a BIPOC Parenting Series, for the entire month of February. The BIPOC Parenting Series centres BIPOC (Black, Indigenous, and People of Color) parents' experiences. Our goal is to enhance greater representation of BIPOC parents in the media, as well as to amplify BIPOC voices and stories.
Today, we are sharing Ruthie's story about self-identity, belonging, and learning to embrace herself as she is.
Ruthie's Story:
I have been aware of the color of my skin for as long as I can remember. I felt different, misunderstood, and singled out. In my home, race was rarely if ever spoken of when I was growing up. Although I was adopted along with my nonbiological brother, I still felt alone. We had the occasional play date with another family in the area who had also adopted from Africa but they moved away while we were still young.

I was raised in an extremely conservative white Christian family in the suburbs. My parents were white, five of my siblings were white, and my brother was the only other person who looked like me. I was and am so thankful for the chance at a new life I was given, and because I didn't want to sound ungrateful, I never spoke my true feelings. This ultimately led to me becoming embarrassed of the color of my skin.

Identity is formed in a combination of inheritance and influence. For me that meant being raised by people that didn't look like me, in a community where I was one of only a few people of color. This has led me to question where my voice belongs today, when my cultural context was the opposite of what people expect based on the color of my skin.

Twenty-two years later as a married woman and a mother of two I am finally learning to embrace and love myself as the beautiful, strong, black, African-American woman that I am. I am learning that regardless of the color of my skin I will always have a voice, and my voice is not only for myself but for my babies who have yet not known the cruelties of this world.
How can I expect my children to embrace their African blood if I have not accepted the person I am? I want them to grow up being proud of their beautiful African-American skin. And I know that the only way they will learn is by example.

Love is lovely, but unconditional love is not unconditional if it becomes conditional when we talk about race. The phrase "How you love yourself is how you teach others to love you," has become truer to me now then I ever thought possible. I wasted so many years wishing I could be anyone else but myself. In many ways I was taught that any act of loving oneself was selfish or ungodly. I have drowned in that lie for far too long. I am tired. I am learning and struggling to realize and accept that I am the only me, but I am never and will never be alone. To anyone struggling to accept themselves for who they are I want to remind you, "be proud of who you are, and not ashamed of how someone else sees you."
---
Kabrita USA BIPOC Parenting Series shares genuine stories written by parents from the BIPOC community. Each story offers a different perspective from their personal parenting experience. To read more stories, please visit our
Nourish Blog
.