BIPOC Parenting Series: Preeti's Story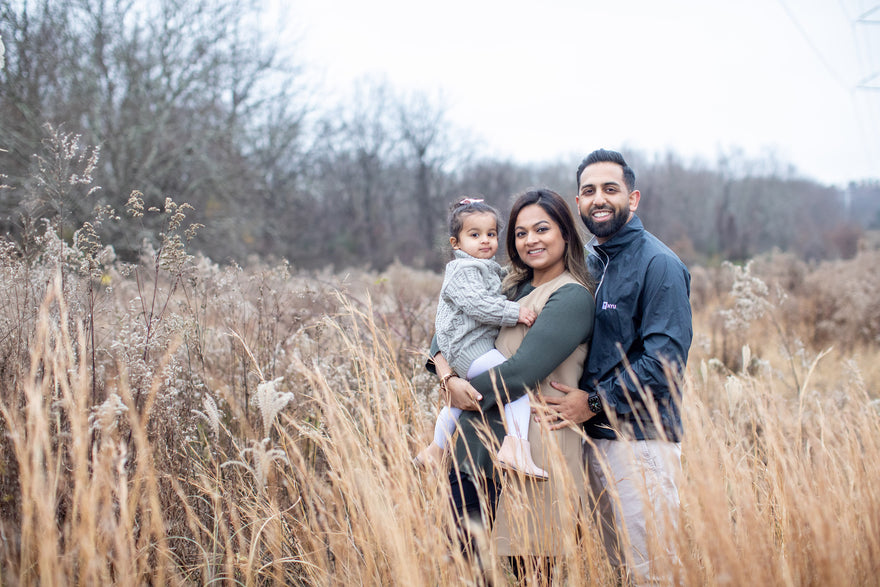 As a community-focused company, Kabrita USA strives to be inclusive and to continuously celebrate diversity. In honor of Black History Month, Kabrita USA is featuring a BIPOC Parenting Series, for the entire month of February. The BIPOC Parenting Series centres BIPOC (Black, Indigenous, and People of Color) parents' experiences. Our goal is to enhance greater representation of BIPOC parents in the media, as well as to amplify BIPOC voices and stories.
Today, we are sharing Preeti's story about her choice to introduce her daughter to baby-led weaning and finding a balance between both of her cultures.
Preeti's Story:
The most rewarding part of becoming a parent is seeing how much we have grown as individuals, as a couple, and as mom and dad. My husband and I had no idea what we were getting ourselves into before our daughter was born. We had no experience with children. But once my daughter was born, everything naturally fell into place and we assumed our new roles as parents.

The unique part of our parenting experience was introducing our daughter to baby-led weaning (BLW). We chose this method and totally skipped purees and baby food. We gave Harnaya complete control over what foods she wanted to and what she didn't want to try.

This was a new concept in both of our families as the babies I had seen growing up were spoon-fed into their toddler years. While there was nothing wrong with that, I just knew that doing so scared me and made me feel like not only was my child going to be completely dependent on me, but I also was anxious that I would lose my independence completely. Before becoming a parent, I expressed to my husband that I didn't want to lose myself and only identify as a mother once having a child. I wanted to balance both worlds. Baby-led weaning allowed for that to happen for us. We both balanced being parents, being a couple, and also being ourselves.

I created my page PurelyPreeti to relate with other parents who chose baby-led weaning. It's become a support group for like-minded individuals, and it's been very gratifying to see that we all have similar struggles and that we are not alone.

Although BLW came with its own challenges, it's been very rewarding to see my daughter become so independent and try so many new foods. She sits with us in her highchair and we eat our meal together when we can, and all the months of her throwing most of her food onto the floor, all the messy nights, seem so minor and my heart is so full.

I was born and raised in New York to immigrant parents from Punjab, India. They did not know much about the American culture, so I grew up in a family and knew more about my Punjabi culture and Sikh religion than American traditions and values.

I am most proud, as a BIPOC parent, that I am finding a balance between both worlds. As parents, as first-generation Americans, we want to teach our kids about both of our cultures. We will continue to celebrate holidays like Christmas, culturally, but we will also teach the importance of Sikh holidays like Vaisakhi, Gurpurab, and Bandi Chhor Divas. We strive to raise bi-lingual children so they can converse with their great grandparents who only speak Punjabi.

It is very important for my husband and I to remember our roots and we will strive for our children, who are second-generation Americans, to appreciate our vision. There is ample room to be a Proud Sikh and Proud American at the same time.
---
Kabrita USA BIPOC Parenting Series shares genuine stories written by parents from the BIPOC community. Each story offers a different perspective from their personal parenting experience. To read more stories, please visit our Nourish Blog.