BIPOC Parenting Series: Jo's Story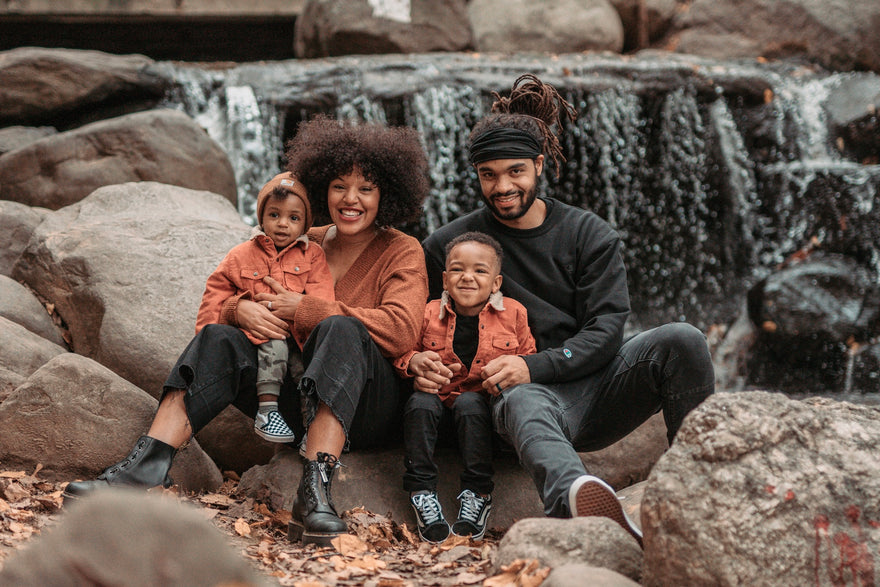 As a community-focused company, Kabrita USA strives to be inclusive and to continuously celebrate diversity. In honor of Black History Month, Kabrita USA is featuring a BIPOC Parenting Series, for the entire month of February. The BIPOC Parenting Series centres BIPOC (Black, Indigenous, and People of Color) parents' experiences. Our goal is to enhance greater representation of BIPOC parents in the media, as well as to amplify BIPOC voices and stories.
Today, we are sharing Jo's story about providing an unmovable sense of joy and self in her children, and offering you a simple "you are not alone".
Jo's Story:
From the moment that I found out that I was pregnant with my first child I began to reflect on what it would look, feel, and be like to raise a black son in America. Although my soul was filled with joy, I could not ignore the anxiety that filled my bones as I thought about the numerous hashtags of young black boys who died too early simply because the color of their skin was seen as a threat. I knew that this opportunity to raise a young black boy was not one that I could afford to take lightly.
I firmly believe that you can not control how others view you, but you can control how you respond, and how you view yourself. I knew that pouring affirmations into my son's heart combined with creating an everlasting atmosphere of joy in my home would be vital in raising my son to be confident in his own skin. I was and still am (with two little ones now) determined to raise kind, confident black boys who know who they are and will not be shaken or moved by the opinions of others.
The hardest and most heartbreaking part of raising these sweet boys is seeing my oldest already experience discrimination. The first time was at a park where parents shouted angrily at their children in their language to not engage with my son. Like a typical 3-year-old, my son still tried to play with the other children whose parents snatched them away and packed them up to leave. On several other occasions upon us entering the park parents have grabbed their little ones, packed up, and left. I will never forget the look on my son's face, as tears filled his little eyes as he mustered up the faith to ask "Mama, why can't they play with me?"
In the same breath going through these experiences has been a blessing. It has given my husband and I the opportunity to apply those affirmations to real life situations. It has challenged us and reminded us that our sons need to know how loved and awesome they are even when others don't pick them first or pick them at all. These moments of discouragement always end in joy as we watch our little one's eyes fill with joy knowing that they are loved and accepted by us.
I am blessed to be a part of a community of moms via social media as well as in my personal life who are determined to raise kind, aware, and accepting children. There is something so powerful and uplifting about sharing your struggles, your pains, and your fears with other women who can offer you an "I understand" or an "I didn't know, but I'm willing to learn".
My prayer is that as BIPOC parents do their part in providing an unmovable sense of joy and self in their little ones, and as non BIPOC parents do their part to teach their children to acknowledge and accept the many things that make us different, my sons will no longer have to possibly have a negative encounter with anyone based off of the color of their skin. I am hopeful that by the time my children are having children, the only feeling that they feel as parents is joy.
If you are reading this, and my families experiences and fears resonate with you, I want to offer you a simple "you are not alone." Do not be discouraged. As parents our most important job is to teach our children (consciously and unconsciously) to love every part of themselves. It is our job to instill a joy and light so deep within them that it can never be dimmed. Your fears and concerns are valid, but so is the power that you hold to raise your sweet babies to be confident, resilient, loving world changers!
---
Kabrita USA BIPOC Parenting Series shares genuine stories written by parents from the BIPOC community. Each story offers a different perspective from their personal parenting experience. To read more stories, please visit our Nourish Blog.