Ashley Chose Kabrita as a Nutritious Cow Milk Alternative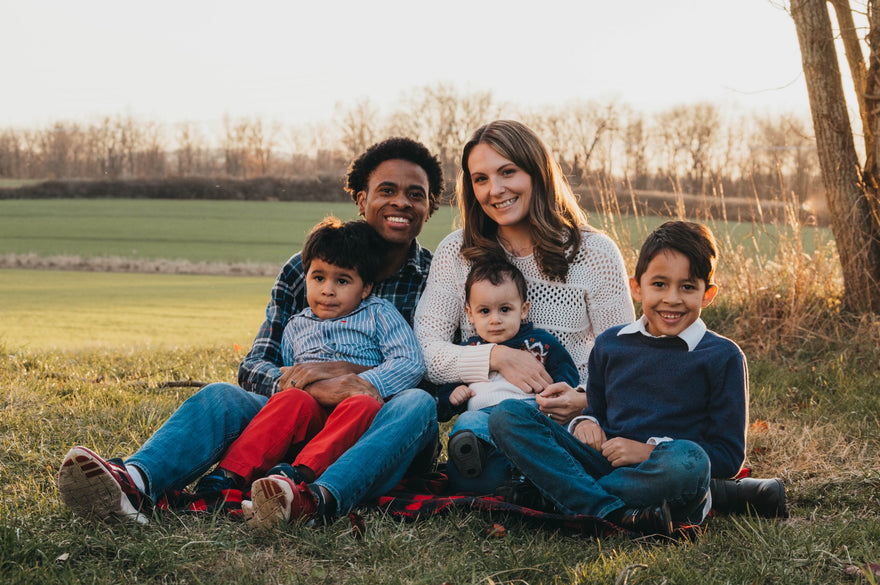 Every parent's feeding experience is as unique as their baby. While the journey may be easy for some, others may struggle. Real Parent Story is a series on our blog where we ask real parents to share their feeding stories. Whether you're expecting or already have little one, we hope these stories can offer you insight into what worked (or didn't work) for parents just like you.
Today, we will be sharing Ashley's story!
How did you first hear of Kabrita?
Social media. A mom friend had shared about it online and it lead me to look into it myself.

Why did your family have a need for goat milk formula?
About a week into our breastfeeding journey it was very evident that Vinnie was having some tummy issues. He has 2 older brothers so I took an educated guess and eliminated dairy from my diet. It became really clear that regular dairy just wasn't his friend. As we started to approach a year I started to research options for transitioning him off of breast milk. I wanted something with enough fat and nutrition and dairy wasn't an option. In my research I found that goats milk was close in flavor to breast milk and gentle on the tummy. In our area I could not find a clean goats milk option and that's when I remembered about Kabrita. A neighbor had a sample she wasn't using, so we tried it and loved it.

Did the 'European quality' element have an influence in your decision to try Kabrita?
Absolutely!! The quality of our food and products is very important to us.

How did your child take/transition to Kabrita?
It was a slow start but I think that was more because he was being breastfed less and being given a bottle more. Now at age 15 months, he demands his Kabrita! He brings us his bottle and goes over to the pantry and points at the can. He does a little happy dance when I give it to him.

What do you think of Kabrita's flavor?
I can't say I've tried the formula, but the cheese puffs are amazing! I often find big brothers snatching them.

What is your favourite thing about Kabrita Formula?
It's clean! The quality of our food is very important, we eat mostly organic and non-GMO and the baby's stuff should be no different. Ingredients matter to us and we read all labels. It's a clean option with high standards that is gentle on my little guy's stomach.
---
Kabrita USA Real Parent Story Series is for information purposes only. It's not meant to treat, cure, or diagnose any health issues. Before making any feeding changes, it is recommended that you speak with your healthcare professional. Kabrita Goat Milk Toddler Formula is designed to maintain the natural comfort of little ones during feeding transitions, such as weaning, supplementing, or changing formulas due to minor issues associated with cow milk sensitivity*.

Are you curious to see if Kabrita Goat Milk Formula & Foods may be right for your family? Check out our free trial kit today!