Apple Crumble Cookies with Kabrita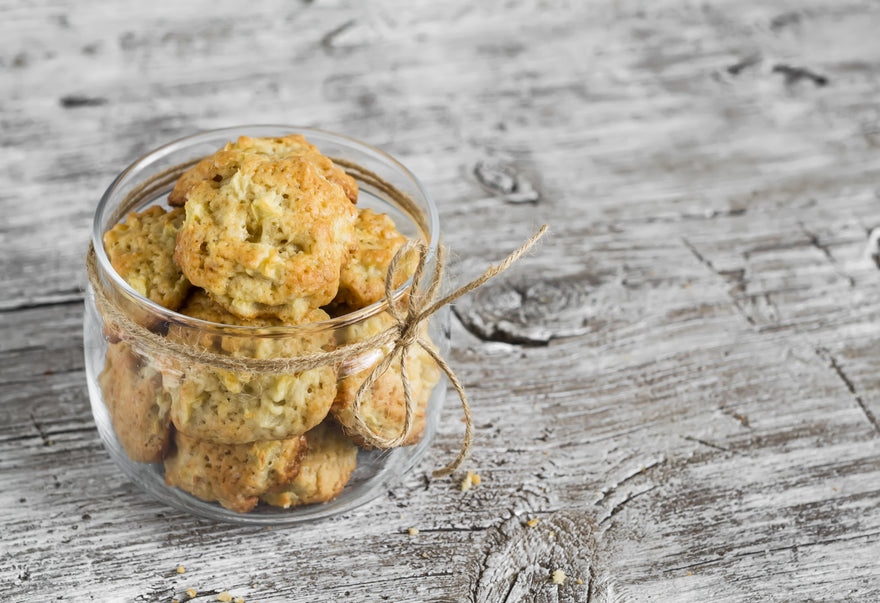 These cookies taste like apple crumble but are portable and easy for your little ones to get their little fingers on. They are also super simple to make as they are made entirely in the food processor!
Ingredients:
5 oz dried apples
1 ½ cups almond flour
7 tbsp vegan butter (or coconut oil)
1/3 cup cane sugar
1 egg and 1 egg yolk
1 tsp baking powder
½ tsp cinnamon

½ cup pecans (optional)
How To Make Apple Crumble Cookies:
Preheat the oven to 400 F and line 2 cookie trays with parchment paper. Blitz the dried apples in the food processor until finely chopped. Next, add in Kabrita Goat Milk Toddler Formula, almond flour, vegan butter (or coconut oil), cane sugar, baking powder, cinnamon, and pecans. Pulse to a fine crumb, then add in the egg and egg yolk. Pulse until blended. You may need to stop and scrape down the sides once or twice to get everything combined.
Divide the mixture into 24 pieces, roll into balls, and place on a baking sheet. Bake at 400 F for 7 minutes. Remove trays from the oven and press the cookie balls down slightly with a fork. Bake again for 1-2 minutes until golden brown at the edges, and chewy in the center. Let cool and enjoy!
Originally published June 2, 2020
We love seeing how parents incorporate the Gentle Goodness of Kabrita Goat Milk Foods into their everyday.
Tag us in your recipes @hellokabrita for a chance to be featured!