3 Ways to Recommend Kabrita to Patients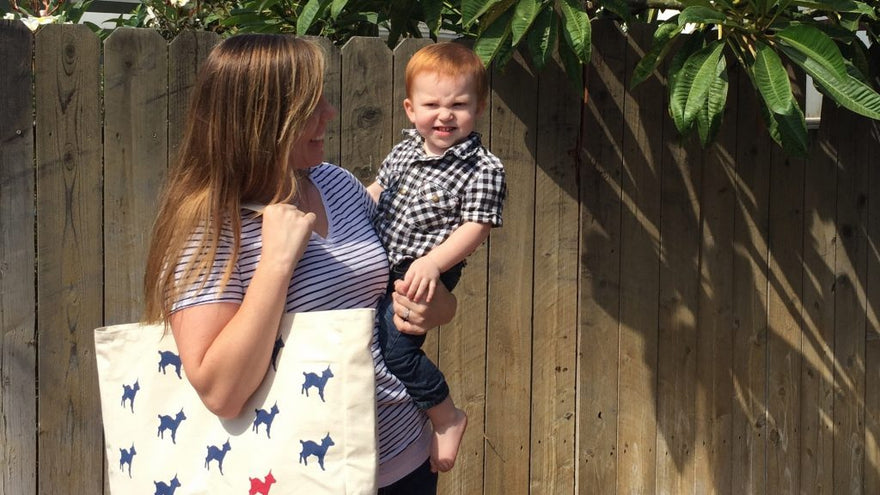 Our Kabrita community raves about their experience with our goat milk formula. They are so grateful to have been given the recommendation from a trusted health professional. Learn why providers from across the USA use Kabrita Goat Milk Formula as a gentle first option for weaning or supplementing, for babies with a sensitive tummy, and as nutritious, safe, alternative to cow milk.
A Gentle Option for Weaning or Supplementing
Kabrita USA is committed to supporting moms who have made the personal decision to wean or supplement. Since breast milk is the gold standard in infant nutrition, we believe parents should choose a formula modeled after key attributes found in breast milk.
Kabrita Goat Milk Formula starts with gentle goat milk protein, which has been shown to form a small and soft curd in the tummy and appears to be digested in a similar way to breast milk – and, quicker than cow milk protein.
We carefully select our fats to mimic the long and short chain fatty acids in breast milk and use a premium fat blend with beta palmitate, modeled after the structure of fats found in breast milk. The gentle beta-palmitate fat blend has been shown to increase bone density, as well as improve nutrient absorption and stool consistency. We also add the omega-3 fatty acid, DHA, to support neurological and vision health.
Our Formula uses lactose only (not refined sugars such as corn syrup solids, sucrose or maltodextrin). Lactose is the primary carbohydrate found in breast milk and has been shown to support the gut microbiome and calcium absorption.
And, Kabrita Goat Milk Formula is made in the Netherlands where strict European standards limit the use of antibiotics, growth hormones and pesticides. Kabrita goat milk formula is free from GMOs and heavy metals, and our goats are always treated with loving care.
Kabrita goat milk formula is a gentle first choice when it comes time to wean or if supplementation is desired.
For Sensitive Tummies
Pediatric health professionals routinely encounter unhappy, fussy babies, with frequent spit-up, rash, congestion, gas, constipation, or diarrhea. An appropriate assessment will reveal if symptoms are minor or more severe. For some children, minor symptoms may be attributed to the ingestion of cow milk-based formula.
Compositional differences between cow and goat milk proteins may contribute to their digestibility. Goat milk is lower in αs1-casein, which is not present in human milk. The low concentration of as1-casein in goat milk has been suggested to enhance the easy digestibility of goat milk protein, as it contributes to the formation of a fragile rennet curd in the stomach. Goat whey protein (β-lactoglobulin in particular) has also been reported to be more easily digested than bovine whey.
A smaller, softer and looser curd coupled with faster protein digestion, as is found with goat milk formula, may positively impact functional digestive symptoms.
Health Professionals recommend Kabrita Goat Milk Formula for little ones with a sensitive tummy*.
A Cow Milk Alternative
Cow milk is the most common option beyond baby's first year; however, many families may be interested in reviewing their milk options for various personal reasons. For families who choose to avoid cow milk with their little one, finding a nutritionally suitable alternative can be difficult.
It's essential that young children consume foods that deliver nutrients to support their rapid growth and development.
Plant-based cow milk alternatives may include those derived from soy, rice, coconuts, or nuts, like almonds or cashews. While these beverages may be a delicious option for older children, they often lack or offer relatively little critical nutrients, like protein, iron and omega-3 fatty acids – nutrients that may already be inadequate in some toddlers' diets.
Kabrita goat milk formula is fortified with 22 vitamins and minerals, including folic acid, iron, vitamin D, and omega-3 fatty acids, and delivers 5 g of protein per cup – nutritional insurance for toddlers!
Kabrita Goat Milk Formula is a nutritionally suitable cow milk alternative.
Read more about what healthcare providers are saying about Kabrita and our non-GMO Goat Milk Formula.
---
Health professionals can direct patients to purchase Kabrita Goat Milk Formula through their professional account with Emerson Ecologics or through one of our in-store or online retailers.
*Not suitable for cow milk protein allergy